Every brand needs new users, but remember the easiest and most predictable source of new revenue/engagement is right under your nose: your existing users. Therefore, it is important to retain your existing user. How to improve your user retention begins with two words= User Profiles.
User profiling is a bit like being a detective. Now, I'm not saying to go all Sherlock Holmes on me, with your tweed coat, deerstalker cap and magnifying glass. Instead, creating profiles (just like detectives would do) on your users, by collecting behavioural and demographic info.

User Profiling Recap
Let's take a minute to jog our memories on profiling. Profiling is the process of data collection about your app users, in order to piece together who they are and what they like, in the form of a profile. User profiles are the representation of the users and they are the outcome of the user profiling process. The elements included in a user profile may include geographical location, academic and professional background, membership in groups, interests, preferences and opinions. Profiling can also capture behavioural app statistical data such as, how many times the user opens the app, how long they spend on the app and what features they access. This provides insight into how and why users turn to your app, allowing you to see where it fits in their life.

Why User Retention is Important
A study conducted by Invesp found that more than two-thirds (70%) of respondents agreed that it's cheaper to retain than acquire a user. Therefore, clearly retention is essential, however, you will be surprised that most organisations do not have a retention strategy.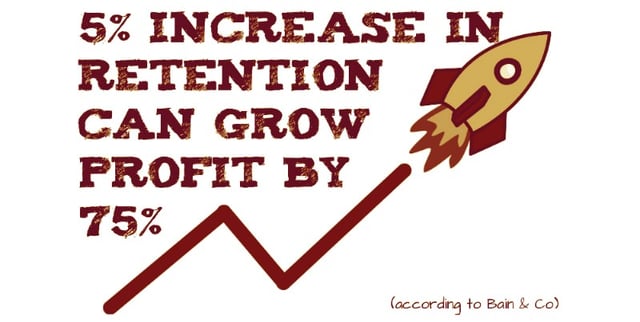 Having a retention strategy is a no-brainer when increasing your retention by 5% can grow your profits by 75%. Simples!
Yes, retaining users can be challenging! However, if willing to accept the challenge, your marketing budget will certainly thank you for it.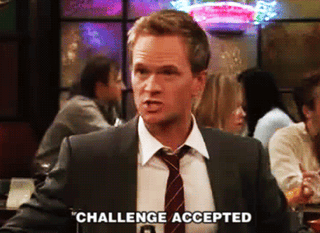 How to Improve Retention with Profiling
Understand your users

This may seem obvious to most of us but you will be surprised at the amount of brands that think of the user as an afterthought. How can you retain a user if you don't know who they are?



Create user profiles! Once your user profiles are created,

you can start to identify patterns across these profiles

and form unique groups of users or what's commonly referred to as

user segmentation. By creating user profiles you can find out what makes your them tick, what interests them and even what features they access in your app.


Use dynamic profiling



Using dynamic profiling can automatically provide insight into your app users. A study conducted by Amplitude during a live webinar on user retention found

80% said understanding user behavior was their biggest retention challenge.
By creating a user profile through a dynamic profiling process, you capture behavioural data and increase this understanding. Dynamic profiling automatically builds the user profile as soon as the user opens your app. It also detects when changes are made in the app over time and updates each user profile accordingly.



Encourage repeat interaction

The funny thing is, users are quite forgetful when it comes to the brands they love and products they might want. You can't just assume users will take the time to come back and 'check in', you need to remind them. But be careful not to bombard them or contact them at the wrong time. User profiling can save your butt on this. User profiles can tell you key informations like location allowing you to know their time-zone. Behavioural in-app data can also tell you when they are most likely to be on the app, therefore, it would be the best time to remind them about you.


Encourage referrals



No user is going to refer your app if they don't like it. Profiling can, therefore, highlight users who have referred your app and help you understand why they like it. Referrals can also boost community and reduce the lack of app interaction or the dreaded delete.




MapMyRun is a great example of an app that boosts community and sometimes competition. The more friends your user has on their app the less likely they are to delete. Let's face it, nobody wants the loose face.

Offering referral incentives can boost user retention. Through user profiling, you can collect user referral data and therefore send incentives or rewards to those users. Keeping with the exercise theme.


Puregym offer referral competitions for trips or free membership etc. User profiles can highlight your users who are actively referring your app, providing you with users on which you can reward based on this. Keeping your users feeling happy and dare I say loved.
Create a loyalty programme



68% of millennials say they

wouldn't be loyal to a brand if it doesn't have a good loyalty program

. Through profiling, you can identify your loyal users and in turn reward your loyal customers. Loyal user criteria could be if the user reads a certain number of news articles in-app or something as simple as if a user accesses the app over a particular amount of times in a month. The profiling process will give you the insight to reward your loyal users and therefore going further to retain them.

Retention is very important to any marketing strategy. Profiling can shed light 🔦 on who your users are and what interests them. How can you retain a user if you don't know them? Understanding who your user is, therefore, a must! Creating a user profile with demographic and in-app behavioural data, it can facilitate encouragement to remain loyal and engaged with your app. By increasing your user retention you can grow your profits so why would you not try?