Your Market Segmentation Strategy Checklist: 3 Key Actions
In this post, you're going to learn the fundamental features that are integral to making your market segmentation strategy a success.

This blog includes:

3 key actions
Helpful statistics
Benefits of actioning each point


So, let's dive right in with the first point on our market segmentation strategy checklist:


1. Set your objective


Objectives go hand in hand with your goals. In fact, your objectives are what help you to achieve your goals. They underpin your strategy by providing a set of realistic, purposeful aims that help you to reach your target.
Your objectives should be S.M.A.R.T. This doesn't mean they must be super-intelligent (although, of course, they can be), it means your objectives need to be:


Specific: ask yourself, what do you want to accomplish and what does this entail i.e. what resources do you need and what are your limitations? Having vague objectives leaves you and your team vulnerable to mistakes, amongst other things. When your objectives are specific, both you and your team will have the same vision and purpose in mind, making your objectives, and therefore your goals, far more manageable and achievable.


Measurable: you need to be able to measure and gauge your objectives to know (from the start) that they're achievable so that you don't waste your time, efforts, and resources. You also need measurable objectives so that you know, throughout the process, that you're making the correct actions and decisions, and that you're on the right path to accomplishing your overall goals.

Source: The Digital Project Manager
Achievable: we live in the real world, and in the real world having great ambitions is one thing that helps to drive success. But we only get to see that success if we are able to achieve those all-important objectives. For example, If you don't have the time, budget, resources, energy, or the desire to carry out your objectives then you will never reach your goal.
So don't aim low, but also make sure that you and the business have what it takes to achieve your goals.
Realistic: is this objective worthwhile? Is it the right time? Is it relevant in the current social or economic environment? It's important for you to assess whether your goals and objectives are realistic. Say, for example, you have this innovative idea to create a never-before-seen winter walking boot. It has all of the best features of snow and hiking boots, but more. The only problem is… you're trying to push it locally, and your business is located in a very hot, sunny area. This goal is not realistic. It would be realistic if you were willing to ship the product to more appropriate locations, or if your shoe brand created products for hotter climates.
In order to achieve your overall goal, you must be realistic in your thoughts, actions, and processes.
Time-bound: every feasible goal must have a deadline. And every objective that helps you to reach your overall goal must also have a deadline. By this, we mean a time frame in which you aim to achieve what you had initially set out to. Without any time-based markers, peoples' tasks can be lost in the ether, along with their motivation.
People don't tend to work well in an uncertain environment, and the same goes when it comes to completing the objectives of your strategy. When everyone has a deadline; something to work towards, there is a sense of urgency and excitement that makes businesses achieve their goals in a timely manner.
Setting SMART objectives gives your market segmentation strategy direction and focus which allows you to achieve your goals in a professional and effective manner. It saves time by avoiding potential mistakes, it optimises your use of resources and clarifies the decision-making process. Now that's smart.


2. Utilise every aspect of the marketing mix


So, you know your overall goal and you've set your objectives which will ensure that you get there. But have you analysed the wider market?
The marketing mix is a key foundation for many marketing strategies and business plans. That's because it stretches over almost every aspect that you need to consider for accurate design and planning. The marketing mix encompasses '7 Ps':
Product: this could be a physical product, a service, or an experience. 'Product' essentially refers to something being sold. Assess the key characteristics of what you're selling and make sure it meets or exceeds, the expectations of your target market.


Price: the cost of your product, service or experience. If your product has a super-low price in a luxury-only store, or you've set extremely high prices and are a budget brand, you risk losing loyal customers and future prospects. The price should correlate with your budget so that you make a profit, and it should also reflect the customer's perceived value of your offering.


Place: 'place' is where you choose to distribute your product. Are you selling via a cloud-based platform, an e-commerce shop, from a brick-and-mortar store, or from a warehouse? The place that you choose to sell has to be accessible and appropriate for your ideal audience.

Promotion: how do you communicate your offerings to your audience? Your promotional methods could be traditional, i.e. radio, television, newspapers, billboards, etc., or they could be modern, digital methods such as social media, ads on a podcast, ads within web content, email marketing, or push notifications, and so on. You need your audience to be able to see your message so there's no use in appearing in a newspaper if your ideal audience gets their news online and vice versa. Similarly, you need to communicate with your audience using a tone and voice that's both appropriate and correlates with your brand personality.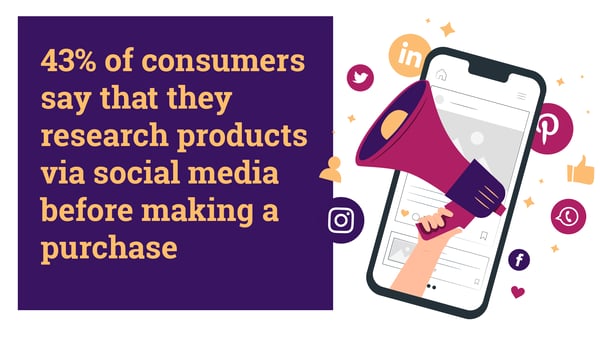 Source: GlobalWebIndex


Physical evidence: this means two things:
Evidence that purchases or transactions took place such as tracking information, receipts, invoices, PDFs, etc.
Proof that your brand exists, which could be the sign on your building, your website, branded clothing, business cards, the list goes on!

People want to buy from businesses that they trust, if you don't seem genuine, you shouldn't expect a repeat purchase. Physical evidence shows that you're a legitimate and reliable brand.

People: this is anyone who is involved in the business directly or indirectly. It refers to the people who deliver the product, service or experience to the business's customers. This could be anything from consultants to customer service representatives, for example. It's important that you consider every person who is involved in helping your business to achieve its goals. Remember, no man is an island and you need your team on-side!


Processes: the 7th and final 'P' of the marketing mix is processes. These are the series of actions taken in delivering the experience, product or service to the customer. This could be how you distribute the product, your post-purchase customer care, or your payment systems, for example.
Whilst the 7Ps of the marketing mix are undoubtedly effective and significant, there's another model edging its way in, as businesses and people become less focused on purchase and sale, and more focused on experiences: The 4Es of Experiential Marketing.
The 4Es are beginning to take over and it's clear to see why - people no longer want to be spoken to as a 'customer' or a number. They want to be spoken to as a human, a living breathing person who has thoughts, feelings, and desires. This is why we've seen a shift from customer experience (CX) and user experience (UX) to the lesser-known human experience (HX), which focuses more on human values and purpose. But back to the 4Es:
Experience: experience, here, doesn't just mean one, single action and how that action made the customer feel. Experience means the total experience that a customer has; each touchpoint and pain point and everything in between. Experience can be measured and optimised by facilitating a buyer's journey that delights customers at each and every stage.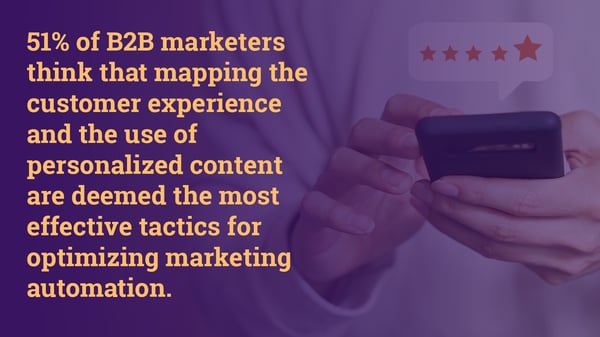 Source: Ascend2


Everyplace: Full. Omnichannel. Experience. That's right, brands using the 4Es make sure they're available in every place that their customers are. This includes selling, marketing, and communicating with customers in a way that creates a streamlined, integrated customer experience no matter how, where, or when the person reaches out. Brands that really want to deliver experiential marketing will ensure that their website, social media, high-street store, telephone presence, e-commerce shop, etc, are all cohesive and offer experiences that are seamless.
Exchange: pricing strategies have changed. They're flexible and often unfixed. Nowadays customers don't just run to whoever has the cheapest price, it's about what else is offered alongside the initial purchase. This could mean discounts, loyalty programs, free items or anything that can truly offer a greater experience (without breaking the bank, of course).


Evangelism: Word-of-Mouth (WOM) marketing. The fourth and final E is all about turning your customers into avid brand advocates who essentially promote your brand, product, or service for you simply because they are loyal and love what you do. How do you create brand evangelists? By offering the best experiences you can; catering to personal needs and tailoring products to the best of your ability in a way that is consistently memorable and shows purpose.
Understanding, or simply considering each aspect of the 7Ps of the marketing mix and the 4Es will give you a more concise idea of the market, the consumers that you want to target within it, and will help you to analyse your current competition. As well as enabling you to create an enviable end-to-end customer experience, of course!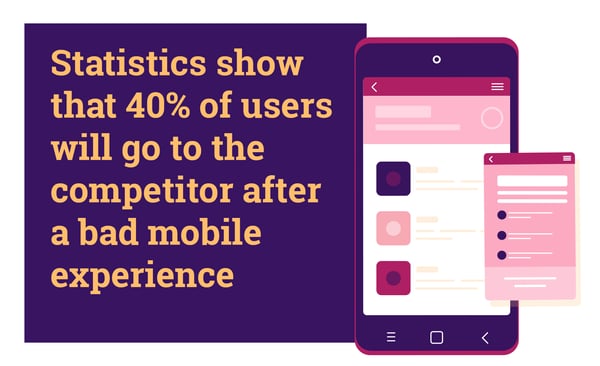 Source: OuterBox


3. Establish your target audience


Setting objectives and understanding the marketing mix helps to establish your target audience. Once you know what your aim is and whether or not it's possible to get there, determining who you want as your audience becomes a whole lot easier.
So how do you establish a target audience? You do so by researching, gathering data and then analysing that data in order to accurately segment a market. Once you have completed the process of market segmentation, you create a 'persona'.


Data gathering & analysis: there are many resources available to you that allow you to collect and analyse the valuable data that you need to accurately segment your chosen market. One of the primary methods for gathering and analysing digital data is web analytics, like Google Analytics, and social media analytics.

Both of these approaches gather quantitative data which enables you to gain a deeper knowledge of your audience's demographic (age, gender, income, education, etc.), geographic (location, climate, language, culture, etc.), psychographic (opinions, values, beliefs, etc.), and behavioural (actions made in a store, on a website, or in-app) characteristics. This is the data that you analyse in order to create authentic, valuable market segments.


Many brands will use this data alongside other, more qualitative data gathering methods such as organic research which includes focus groups, online surveys, case studies, or even free public resources, in order to add to their hyper-personalised approaches.
After obtaining, analysing, and validating your market segmentation data, it's time to create your buyer persona/s.


Buyer persona: buyer personas are a fictional, generalised representation of your ideal customer. It's a profile that you create which describes your typical, ideal target consumer based on your market segmentation research. They help marketers, salespeople, businesses, etc., to internalise the perfect person that they wish to attract, i.e. someone who needs, wants, or will simply enjoy what you have to offer, and someone who is likely to become a loyal customer and brand advocate.

In order to formulate a typical buyer persona, you must first create a profile. This profile contains all the demographic, geographic, psychographic, and behavioural factors that you ideally want in a customer. You can also include pain points, goals, buying patterns, etc., depending on how deeply you wish to design your ideal target consumer.
Building buyer personas to represent the segments of your customer base is simple if you refer to your customers as real people, and carefully consider their real needs, wants, and requirements when creating these personas. Here's an example of a typical buyer persona: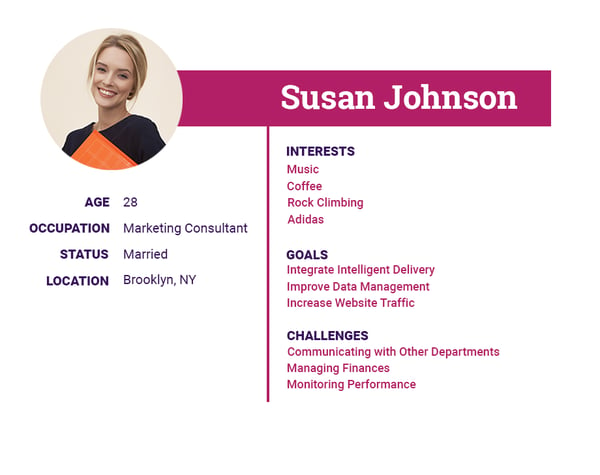 Creating a buyer persona based on your market segmentation research and data aids in the decision-making process and streamlines your lead generation efforts. By defining your target audience you can then create content, promotions, and offer products and services that are highly tailored and personalised to fit the specific needs of your perfectly targeted segments.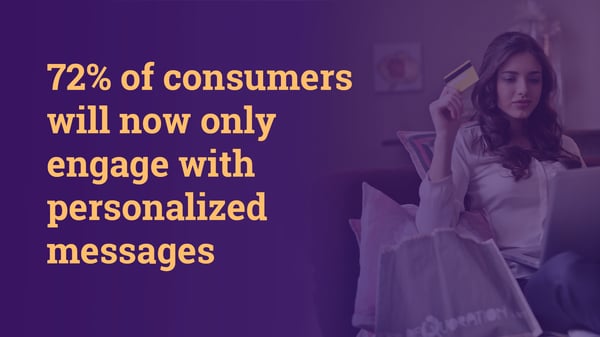 Source: SmarterHQ
Conclusion
In a world that's inundated with competitive companies and saturated markets, the only way for a brand to really be seen is to offer authentically personalised products, services, experiences, content, and messages. And how can you accomplish this? Through clever, accurate market segmentation. And whether you're a complete beginner or a total pro, re-evaluating your methods and criteria is a must if you want to continue to grow as a company and thrive.
The 3 points mentioned above are fundamental features when it comes to market segmentation success. So be sure to tick them off your list if you want your market segmentation to be truly insightful, actionable, and effective.
Book a free demo today to see how Hurree can help you transform your company reporting and improve your sales & marketing output 💌 Don't hesitate to get in touch via contact@hurree.co if you have any inquiries - we're happy to chat!