10 Effective Marketing Strategies For Business Growth
Developing a successful marketing strategy is a critical task for overall business success. But knowing what marketing strategies to employ to grow your business can be tricky. That's where we can help.
First off, let's debunk the myth that marketing operates in a vacuum. It's not a single, fleeting act but rather an intricate dance of multiple moving parts. Each plays its role at different stages of your journey, from long before a transaction even occurs to the grand finale of converting your customer and everything that's required post purchase.
To do this well, you need to have an in-depth understanding of your target audience and offer them something of value. And you need to be offering this at the right time, in the right places and in the right way in order to grow your business. Of course, the activities used to do this effectively will vary between business and industry, but to get the most from your marketing and to reach a wide audience, it's vital to consider and test out a number of different strategies.
Here Are 10 Effective Marketing Strategies For Business Growth:
1.Social Media
Yes, it's an obvious one, but it can't be ignored considering the majority of people are on social media - 60.6% to be exact. Social media marketing presents an opportunity for businesses to get their product or service in front of their target audience and find new customers. Your existing customers will also expect a social presence, whether it's to answer their questions or show them who you are as a brand. And now more than ever, people use social media like a search engine, so it's imperative you don't get left behind.
Before you jump onto every social media platform going, you first need to figure out what are the right channels to use. Do some research and find out where your target audience hangs out. Is it on TikTok, Facebook, Instagram or LinkedIn? Once you know this, then you can research the best types of content to post on each. Whether it's product-focused, customer testimonials, behind the scene, company culture, or industry-relevant news, make sure you regularly analyse what content works well and what doesn't. Top tip - an analytics dashboard is a great way to do this.
Related reading: The 11 Social Media KPIs You Should Really Be Tracking
Top Tips to Grow Your Business Using Social Media
Show the human side of your brand
With the emergence of AI tools now, it can be tempting to throw together a social media content calendar using chat GPT. The problem with this is though that you could risk sounding robotic and impersonal. The point of social media is to be social (the clue is in the name) so make sure your brand comes across as authentic and relatable, injecting personality into your posts and comments where possible.
Use your social media as a useful resource, not a sales channel
Nobody wants to be sold to constantly. While it's still useful to post some of your special offers and product-focused content, make sure you don't overwhelm people with constant sales and pushy offers. Social media is the opportune place to build brand awareness, but this doesn't happen by shoving your product in people's faces. It happens by sharing valuable, relatable and relevant content that resonates with your target audience. Your social media channels are also the first touchpoint for many potential customers, so you want to entice them in with useful resources, rather than dozens of posts screaming "sell, sell, sell".
Be consistent
Research suggests that consistency is key for social algorithms. Those who have engaged with your content in the past or who follow you, are more likely to be shown your content in future. Maintaining a consistent posting schedule will allow you to increase your followers and engagement, leading to a broader reach for your content.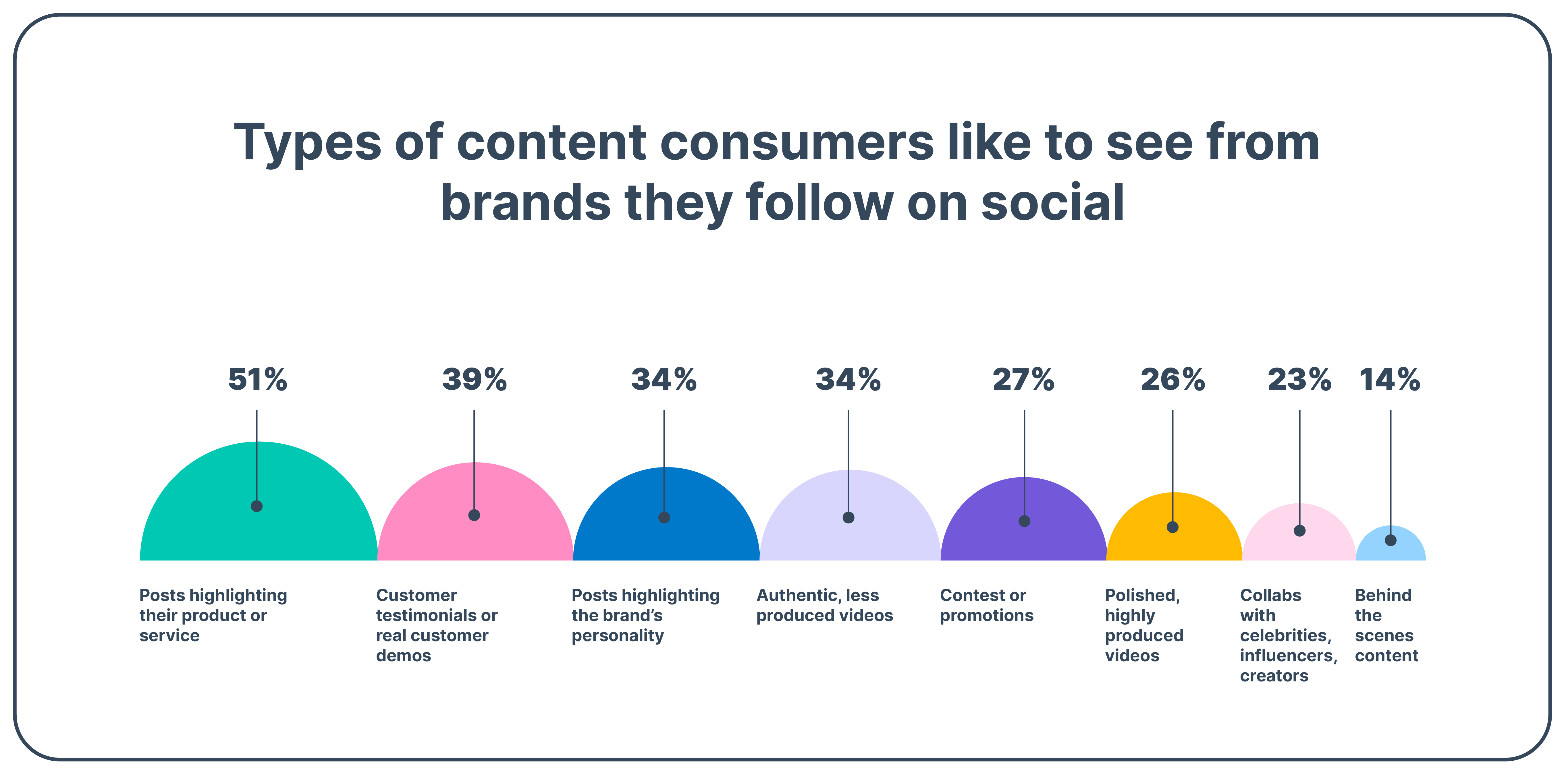 Source: Sprout Social
2. Get The Most Out of Email Marketing
Email marketing is a powerful tool for nurturing and converting leads and still remains one of the most effective ways to reach customers and generate revenue. In order to make the most of email marketing, you need to ensure you have a list of prospects to email in the first place.
Top Tips to Growing Your Email List:
Make signing up easy - Ensure there are clear email CTAs on your website or app, landing pages, social channels and anywhere else your customers are to make it easy to sign up.
Offer an incentive - People are more likely to sign up for your emails if they are getting something of value in return. Consider giving discounts, vouchers, ebooks or downloadable guides as a reward for signing up.
Don't be too pushy with sales - Just like we mentioned above on social media, don't spam people with sales emails constantly. Provide value in your emails, sharing top tips, how-tos, industry news and anything else that would be of interest to those on your email lists.
Segment your lists - Create different lists based on a range of criteria for example interests, behaviour or demographic information and send different emails to each list. For example, you might make a list of people who have purchased a specific product, then email them to recommend another product that they might be interested in. This type of email will only be relevant to a specific subset of people in your overall list, so there is no point in sending that email to everyone. Another example could be if someone clicks on a specific link, they've clearly expressed an interest in something in particular. Mark that person as a subscriber, so you may market to them later. If someone makes a purchase, mark them as a buyer. Identifying your buyers' and subscribers' interests is critical for segmentation.

Automate your emails

- Any good email service provider (ESP) will have the ability to set up

automated email workflows

and sequences, which will form part of any good sales and marketing funnel, helping create strong relationships with subscribers. You could set up welcome emails for new subscribers, re-engagement emails for those who haven't opened your email for a certain period of time, winback emails for those who haven't bought from you in a certain period of time or feedback emails for those who have bought a product from you. While these are automated, be sure that they sound human and include personalisation tokens such as first name or company name.
CTAs - Make sure each campaign has a clear and compelling CTA. This doesn't always need to be a sale, it can be a website visit, ebook download, social media follow or read more button. Encouraging people to click CTAs within your emails will increase engagement, keeping potential customers interested and more likely to continue opening your emails in future.
A/B testing - Split test everything because you never know what will be the most effective until you put it to the test. This can help you better understand what your audience responds to, allowing you to communicate more effectively and sell to your customers.
3. Take Advantage of Co-branding, Affinity, and Cause Marketing
What is co-branding?
Co-branding is a marketing strategy in which two or more companies collaborate to promote and sell a new product or service. The result is that consumers are often prepared to spend extra because the brands give their collective credibility to raise the impression of the product or service's value.
You also have the opportunity to use the other brands' existing customer base, meaning you can grow your market share by gaining a new demographic of customers in new locations and regions. Co-branding can be an expensive strategy, however, when the costs are split across both brands, it can be a much more achievable and worthwhile strategy to grow your business. You will also be presented with a great learning opportunity as you will be doubling your resources, which means double the knowledge base to help you both grow.
A great example of this is when BMW partnered up with Louis Vuitton to design an exclusive, four-piece set of suitcases that fit perfectly into the BMW i8 sports car's back parcel shelf.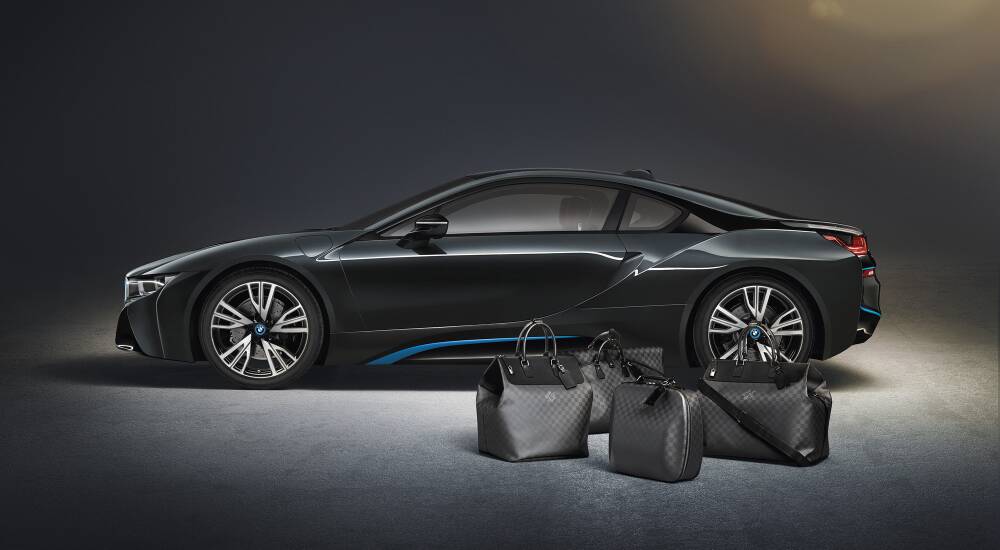 Source: Louis Vuitton
What is Affinity Marketing?
Affinity marketing, on the other hand, is a collaboration between complementary brands and businesses and brings together people who share similar interests. Examples include coffee shops that sell goods from a local bakery, car repair shops that offer a discount on local car insurance companies or an airline company partnering with a hotel to offer package deals.
Red Bull and GoPro are both associated with high-adrenaline adventures, so it seems only fitting that they have a partnership together. The GoPro brand gains access to more than 1800 Red Bull events across more than 100 countries and includes content production, distribution, cross-promotion and product innovation. The partnership works because both brands share similar interests in high energy, extreme sports so they are a natural fit for each other and their target audiences.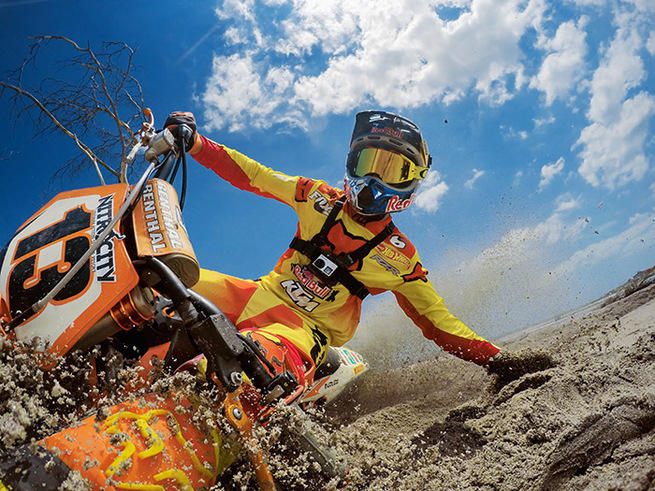 Source: GoPro
What is Cause Marketing?
Cause marketing is a partnership between a for-profit company and a non-profit organisation. The aim is to promote and benefit social and other charity causes, leveraging and improving brand reputation. It offers several benefits to both parties including increased brand loyalty, positive PR, getting ahead of competitors and building trusting relationships with customers. Marketing relationships like these give customers the feeling that you share their goal to make the world a better place.
Bandcamp Fridays is a great example of cause marketing. On designated Fridays, online music distributor Bandcamp waives its artist fees in order to support the independent artists who use their platform.
4. Start Blogging For Your Business
Anyone can start a blog, but If you're going to blog (especially as a business), be sure you're doing it effectively. Similar to what we said about social media, you should consider how you can add value for your customers. The goal with business blogs isn't selling, it's providing useful content that will position you as a thought leader. This is one of the most effective marketing methods for any company and comes with a heap of benefits.
Benefits of Starting a Company Blog:
Driving traffic to your website:
By regularly posting and updating relevant content to your blog, you can attract more visitors to your website. It's vital however that you create content that attracts your target audience and you utilise SEO methods to ensure your blogs are getting in front of the right people. Focusing on keywords with a high search volume but low competition from other content creators will increase the likelihood of your content ranking highly on search engine results pages (SERPs). In fact, blogging leads to 55% more website visitors.
Lead generation:
Once you successfully have visitors to your blog, you can use this opportunity to capture them as leads. By adding pop-ups or gated content like downloadable ebooks or guides, you can capture basic information like the names and email addresses of your target audience in return for the free content.
Reusable content:
You can repurpose your blogs as a valuable source of content to share on your social media channels and email campaigns, creating a valuable opportunity to create engagement with your target audience.
Cost effective marketing:
Blogging is a relatively inexpensive method of inbound marketing compared to some other forms of marketing, and once published can always be updated and used in future, providing long-term marketing value.
Establish authority:
If you consistently post high-quality, useful and educational content on a specific subset of topics within your industry, you can establish credibility and demonstrate your expertise. This helps to create trust with your audience. Share your articles on networks like Medium, Quora, Reddit and LinkedIn to reach as many people as possible.
5. Use Videos as Marketing Tools
Video is a quick and effective way to get your message through to your audience. 86% of marketing professionals reported that they used video as a marketing tool, and 78% of those say that video has directly increased sales for their business. 86% said videos helped to boost traffic to their website. Video is a great way to demonstrate to your customers exactly how you can solve their problems. It is also extremely effective for brands with complex ideas, concepts or product features - the adage is "show, don't tell" for a reason However, not every video needs to be pushing your product. Think outside the box and make entertaining videos that both inform and entertain i.e. how-to videos, customer reviews, behind-the-scenes, tutorial-style videos or even animated videos.
Where you host your videos is also important. You can't ignore YouTube's visibility and reach - it is the world's second-largest search engine. That's because YouTube is used in the same way as Google, where people search for solutions and answers to their questions. Use your videos to answer these questions by offering valuable, useful information, and solving a problem for your audience. The more value you provide, the faster you will be able to increase your visibility, and as a result, your sales. Not only will this help to market your business and establish a great social presence but also help you earn money through YouTube. Once you've started with this strategy, you can diversify further and add content to various platforms so that you can market as well as monetize your videos even without YouTube and are not dependent on any specific platform.
Like blogs, your videos can be repurposed across your social channels to increase visibility and embedded directly within the blogs themselves.
Video production doesn't have to be an expensive task. All you need is an idea, a camera and an online video editor to help you put everything together. Video marketing doesn't have to be limited to just YouTube. If you're not considering TikTok, you probably should. In 2022, TikTok was the second most downloaded app globally, so there's a pretty high chance that your audience are using TikTok. We've written a full blog dedicated to starting a company TikTok channel, so check it out here.
6. Start Creating Podcasts
Podcasts are an excellent marketing tool as they are generally a low-cost way to reach new audiences, engage with customers and build brand authority. They can be used to position your company as a thought leader while disseminating information about your products.
We think the best way to do this is to engage in brand storytelling, a well-known communication structure to engage customers emotionally. Rather than simply regurgitating statistics and data, storytelling allows you to tell a compelling story about your business, what it does, what it values, what you value as a business leader, how you engage and contribute to your community, and how you resolve issues and problems. Adding that sort of human impact to your brand stories will emotionally affect your target audience, helping them engage with your business.
Podcasting offers a much more personal way to engage with audiences. Listeners often feel a stronger connection after hearing someone's voice, their stories and get a sense of their personality. Podcasts present a great opportunity to create a loyal base of listeners, who are most likely to trust and recommend your brand to others. Just remember to create high-quality, engaging content that your target audience will be interested in. Identify their pain points, interests and goals, and create content that is specific to each.
Collaboration is also a great strategy for podcasting. By collaborating with other brands and inviting guests on to your podcast, you can also reach new audiences - you can host and record collaborative podcasts virtually without compromising on HD quality content. Fans of your guest speaker are likely to tune into your podcast, giving you the opportunity to expand your audience, similar to affinity marketing as mentioned earlier.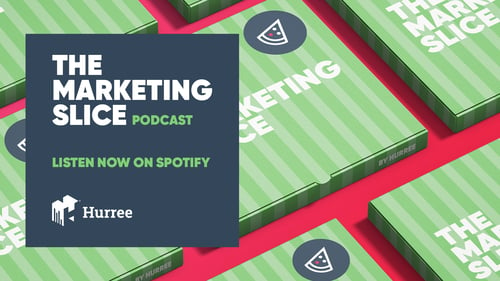 7. Understand the Power of SEO
Search Engine Optimisation (SEO) might be intimidating, but it can also be extremely effective. And when you know how to master SEO properly or you have the help of an SEO agency, the sky truly is the limit.
SEO is the process of improving your website so that it performs better on search engines like Google and Bing. The thinking behind it is, the better your visibility or ranking on these search engines, the better your overall website traffic will be.
There are generally two types of SEO:
Technical SEO: This is optimising the technical aspects of your site like load time and URL structure.
On-site SEO: This is what people most often think of, and refers to the content on your website. Think of keywords and blog content.
One of the reasons people are hesitant to engage with SEO beyond not having the right knowledge, is the shady history of some SEO tactics. Previously, some companies focused on how to "trick" Google with dubious private blog networks (PBNs are websites that exist only to provide backlinks) and other link schemes. These are known as black-hat SEO tactics, and while they may produce short-term results, it will get you in hot water in the long run. Using these types of strategies can actually get you banned from Google, essentially tanking any SEO chances you may have. And it's not easy to rectify.
So how do you implement SEO properly? Prioritise your audience. Google specifically has updated its algorithm to prioritise helpful content, so make sure you are publishing quality content. And don't overuse keywords - this is one of the most common blunders people make. While they are important, it's more important to create content that is readable and not stuffed with repetitive words and phrases. Also, create material that is both human-friendly and search engine-friendly. This is especially important in the world of generative AI. While Google won't specifically punish you for using AI, human-centric content is generally thought of as better. Most importantly, be sure that whatever you're saying is entertaining, informative, unique and it delivers value to your audience.
Remember that search engines will direct your content to a user's search result page if you optimise the content you offer on your website, blog, or YouTube channel. SEO allows you to increase organic traffic to your website and improve your ranking in search results.
9. Use AI
Unless you've been living under a rock, you will know that AI seems to be more popular than ever, and for good reason as when used effectively, it can help businesses grow substantially. While integrating AI into your strategy might seem daunting, it can offer several advantages to help grow your business. Here are just some ways AI can improve various processes in a business, freeing up valuable time and resources to be able to focus your efforts on growing your company.
Benefits of AI for Marketing:
Accelerated decision-making: AI algorithms possess the capability to quickly process and analyse large volumes of data, far outpacing human capacities. This means business leaders can quickly make data-backed decisions, increasing operational efficiency and minimising periods of inactivity.
Effective personalisation: Through the analysis of customer data, AI can better understand customer behaviour and preferences, and suggest the most relevant products and offers, leading to higher engagement and conversion rates.
Enhanced customer service: AI-powered chatbots can provide instant customer support 24/7, answering frequently asked questions, guiding users into making a sale, reducing wait times and improving overall customer experience. This reduces waiting times, improves customer experience and frees up valuable time for your customer support team to focus their efforts on more challenging or complex customer support enquiries.
Content generation: AI can help to create blog posts, social media captions and even your email campaigns. Just remember that relying completely on AI to create content can be risky. It doesn't always understand the context of the prompts you give and can make your brand sound very robotic and impersonal. Always proofread and edit content generated by AI to fit your brand.
Accurate demand forecasting: AI models can analyse historical sales data, market trends, and external factors to provide accurate demand forecasts. By predicting future demand accurately, businesses can optimise their inventory levels, reduce the costs they have tied up in unused stock, and minimise the risk of stockouts or overstock situations.
10. Referral marketing
If a friend recommended a brand to you, chances are you are much more likely to purchase from them, rather than if you just saw an ad for that brand, right? That's what referral marketing assumes anyway. The concept of referral marketing is that existing, satisfied customers recommend your company to their friends and family, with the aim of generating new customers for the business. You can't rely alone on the good intentions of your existing customers, however, so you need to actively encourage the referrals, usually by incentivisation. This could be by rewarding them with cash back, discount codes, vouchers or service upgrades. For example, online cloud storage company Dropbox rewards customers who have referred someone else with 1 GB of extra storage space.

Source: Nielsen
Conclusion
In the ever-changing world of business, mastering effective strategies is critical for sustainable growth. From harnessing the power of social media to embracing the personalised touch of AI-driven campaigns, the strategies explored in this blog provide a comprehensive toolkit to get you started. By adapting these approaches to your unique goals and industry, you can create a compelling brand presence, foster meaningful customer relationships, and seize opportunities for business expansion. Remember, the key lies in continuous adaptation, experimentation, and analysing your results. All the information you gain from analysing, tracking, and measuring will help you find areas for improvement. This will also help you understand the ROI of your marketing strategies. One of the best ways to track this is by using a Hurree dashboard. Get started with your free trial today.