How To Build The Perfect Fashion Marketing Campaign
10 min read
Jul 22, 2021
The fashion industry is ruthless. It's a dog eat dog world out there with trends rapidly coming and going from season to season. As a fashion marketing expert, you need to be well prepared and ahead of the game in terms of your branding and marketing if you want to stand any chance of survival. This goes for the already established brands, as well as any emerging start-ups. Just because you might have built up a bit of a name for your fashion brand doesn't mean that the hard work is over. In fact, every campaign you launch going forward will be watched and scrutinised even more closely, so you can never take your eyes off the prize if you want to be and remain successful.
It's an exciting industry and one that comes with many challenges due to its high level of competitiveness. One of the best ways to compete in this fast-paced industry is with a great fashion marketing campaign.
Throughout this guide, we're going to cover some of the top building blocks that make up a successful, high-performing fashion marketing campaign.

9 ways to build the perfect fashion marketing campaign
1) Website
First things first, you need a website and a pretty good one at that! E-commerce in the fashion industry is huge. In fact, with a global market value of $759.5 billion in 2021, clothing, accessories, and footwear are the number one e-commerce sector in the world. And this figure is expected to grow to +$1.0 trillion by 2025!
While sales in bricks-and-mortar fashion stores were already declining before 2020, the COVID-19 pandemic sped this up even further due to the lockdowns that forced stores to remain shut for many months. Online fashion retailers such as Zalando and Boohoo soared during this time, with Boohoo claiming a 45% increase in revenue across all of its fashion brands during the second quarter of 2020.
The opening up of a physical store is an option, however, choosing whether or not to have a website for your fashion brand should not be. Leading consumers back to your website will be the goal of all of your digital marketing efforts. So having a great website that looks amazing, is easy to navigate, up-to-date, well-branded and functional is the key starting point to your fashion marketing campaigns.
2) Great visuals and branding
Having great visuals is necessary for most businesses when it comes to selling their products and services online. However, for clothing, it is especially important if you want your customers to get a good idea of how they might look in your product. Paying for a studio, models, hair, make-up and a professional photographer might seem like a stretch for a new brand on a limited budget, but if the outcome is increased sales and fewer returns then the expense will certainly pay off.
It's also beneficial to have a clear idea of your brand image in terms of the colours, lighting, tones, models, backdrops used for photography, etc. Keeping everything consistent and on-brand from the get-go will make you look more established and professional. Plus, it will enhance the aesthetic of your website and social media pages too.
3) Mobile presence
With 3.5 billion smartphone users worldwide and the average time being spent daily on our mobile devices rising to 3 hours and 43 minutes a day, having an app or at least a well-optimised mobile website is a must-have part of your fashion marketing campaigns. A mobile-optimised website resizes content accordingly based on the screen from which it is being viewed. Without this functionality, it's likely that any potential customer that lands on your site whilst browsing on their mobile device would immediately be put off and go in search of a competitor instead.
Consumers are spending a large portion of their day on their mobile devices, and often it's as part of their downtime, so in other words, the perfect moment to tempt them into a sale. Gone are the days of having to load up your computer to browse the internet on the desktop. Mobile browsing now makes up 56% of the market share for internet usage. It's the ideal platform for having a direct line of communication with your customers, whether that's through push notifications, SMS marketing or email marketing.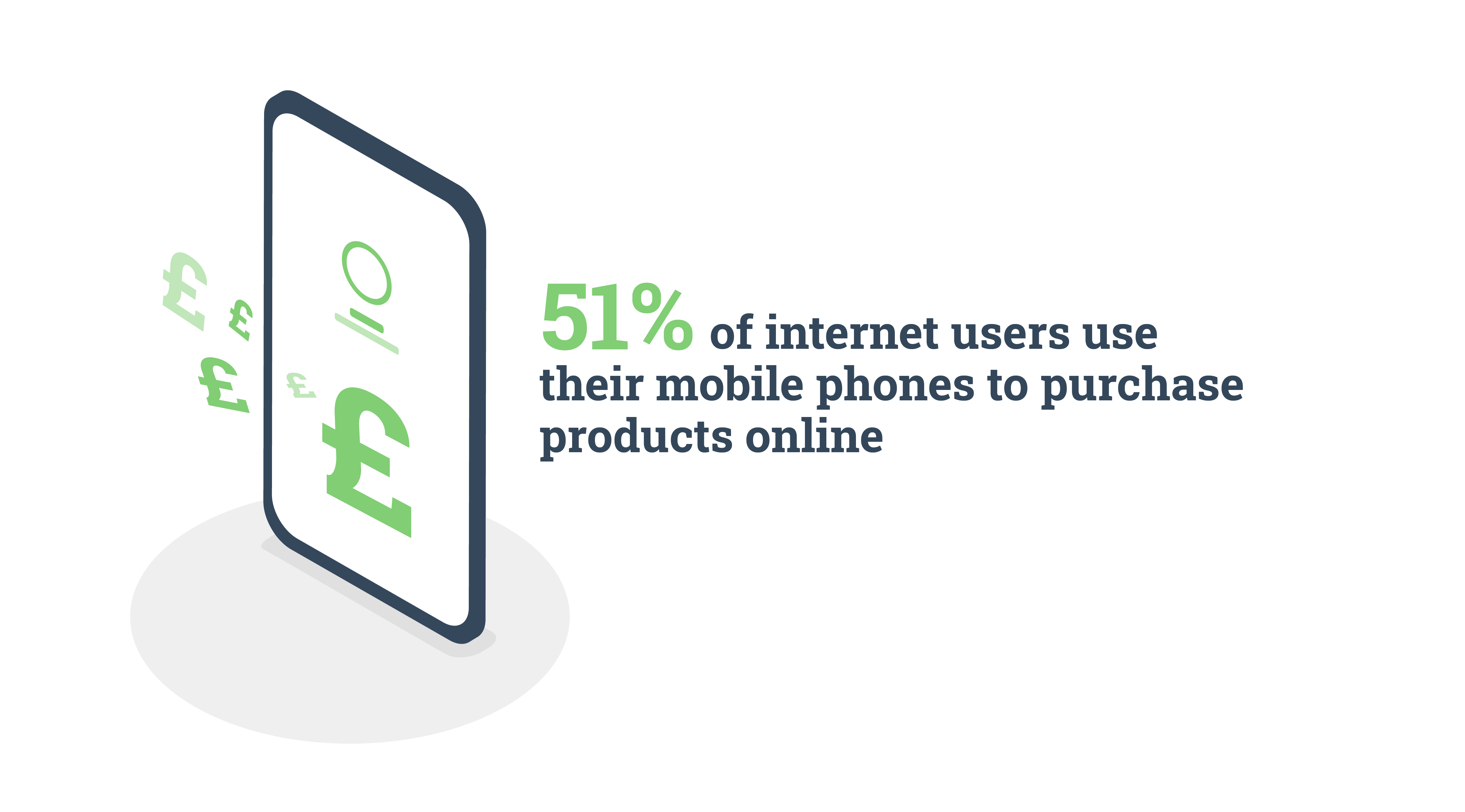 Source: Datareportal

Your marketing efforts are going to send prospective customers to your website or mobile app, so you want to make sure that they are well-optimised, functional and provide a great user experience if you want their visit to result in a sale.
4) Social media
As a fashion brand, having a strong social media presence is a must. These platforms are completely free to sign up to and enable you to build up a following, connect with your audience and enhance your relationship with them.
The most popular social channels for fashion brands right now are Instagram, Facebook, TikTok, Snapchat and Pinterest. Whilst they all have their own unique elements and pros and cons, they are all very heavily focused on imagery and video content. This is your opportunity to get your creative juices flowing and create content that showcases your products in the best possible light. Some of these platforms even allow you to integrate your store so that your customers can browse and purchase items directly from your social media channels.
Giveaways and competitions also work incredibly well on social media. With a decent prize up for grabs, you could get thousands of likes and shares and boost your brand awareness before you've even spent a penny on ads.
Using social media, you can help communicate the human side of your brand through things such as live Q&As with the founders and behind-the-scenes footage of product designs, photoshoots, catwalks, etc. Consumers love to see this sort of content, and this is what will help you stand out from your competitors and build trust and loyalty with your audience. It helps to be constantly engaging with your audience through social media also. Reply to comments and respond quickly to any questions as this will help build your brand's sense of community.
5) Influencers
Following on from social media, if you want to see the most success for your social media campaigns then it always pays off to get some influencers on board. If you're unfamiliar with the term "influencer", then first of all, where have you been?! But to answer your question, influencers are people within your industry who have a large following on social media and are genuinely good at influencing their followers, hence the term. When they speak, others listen. What they do, others copy. So getting them to speak about and wear your brand is a great way to pique the interest of your target audience, grow your following and ultimately sell your clothing.
It's important to choose the right influencers for your brand, so be sure to do your homework and make sure that the demographics of their following matches your target audience. Go for the ones that are picky about which brands they chose to advocate for, as they will come across much more genuine than the ones who are simply in it for the money and have 'AD' slapped across each and every post on their account.
Related reading:
6) Email marketing
A key part of your fashion marketing campaign needs to be your emails. And when I say emails, I don't just mean the occasional promotional email that gets sent out to your entire database. Your email marketing should have a strategy of its own and requires extensive thought and planning if you want to get it right.
Make use of email automation tools, such as Mailchimp or Hubspot, to automate when your emails are sent and to who. Personalisation is key here. Any email received by contacts that exist in your database should be tailored based on their stage in the customer journey as well as catering towards their likes and dislikes. Segment your audience based on their behaviour on your website or mobile app and send them content based on this. For example, if you stock items for men, women and children, and you notice a contact browsing on the children's pages frequently, then it's highly likely that they are a parent or guardian, so create email content specific to that in an attempt to capture their attention.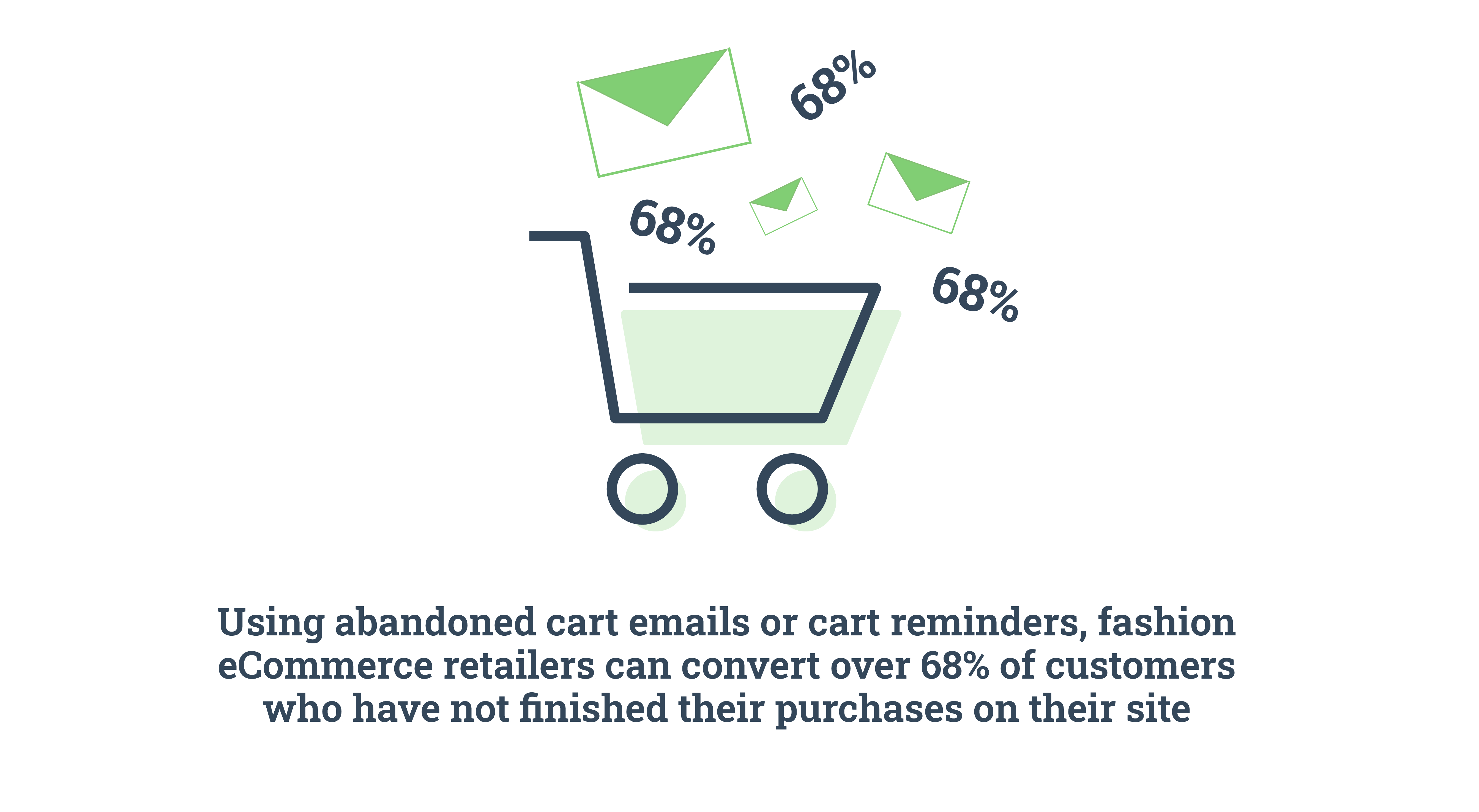 Source: Baymard
Here are a few more examples of specific email marketing campaigns that you need to have set up for your fashion brand:
Content emails i.e. founder's story, behind the scenes, a fashion blogger article, etc.
Promotional emails
Personalised product recommendations
Abandoned cart emails
Back in stock emails
Post-purchase emails (opportunity to cross-sell, gain referrals, customer reviews, etc.)
Re-engagement emails
Holiday/special events emails
7) Blogging
Running a consistent and high-quality fashion blog alongside your website can be great for helping build your website's SEO and increasing the organic traffic you receive. Having a blog helps establish you as a thought leader in your industry, and will hopefully lead consumers who search for phrases in Google such as "summer trends 2021" onto your site (provided you have optimised well for the chosen keyword).
A great blog is another way of building up brand loyalty and connecting with your audience. You want your website to act as a one-stop shop for your industry. Providing an outlet for your customers to purchase the latest trends is helpful, but you can give your brand an edge by supplying additional useful and informative content when it comes to styling your products.
Take some inspiration from these three great examples:
8) Digital ads
Digital ads are a crucial part of any fashion marketing campaign. Through the use of Google ads and ads via social media channels such as Instagram, Facebook and Twitter, you can effectively target your desired audience through keywords and by setting certain criteria based on demographics and behaviour. This ensures that your consumers only see the most relevant products for them.
Across Facebook and Instagram these types of ads work quite effectively for fashion brands:
Carousel ads allow you to display up to 10 images or videos that are part of one advertisement. Each image links off to the product highlighted allowing brands to showcase many items in an attempt to capture the attention of their target audience. You could think of these as mini style guides.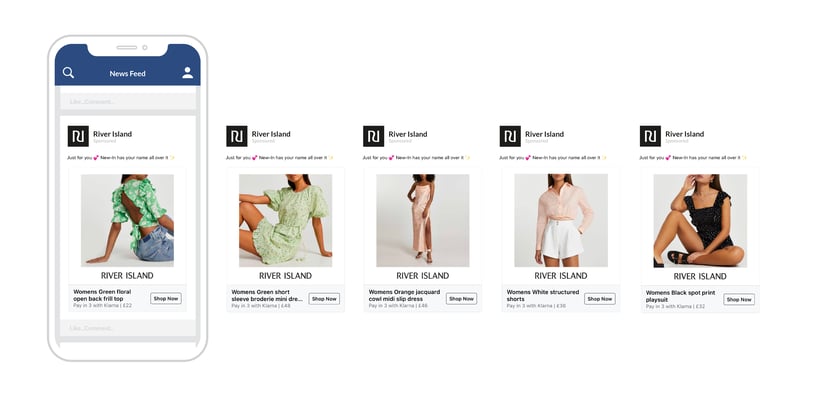 A collection ad includes a cover image or video followed by 4 product images. Once clicked upon, the user gets an instant experience which is a full-screen landing page designed to drive engagement and nurture interest and intent further than the regular sponsored ad.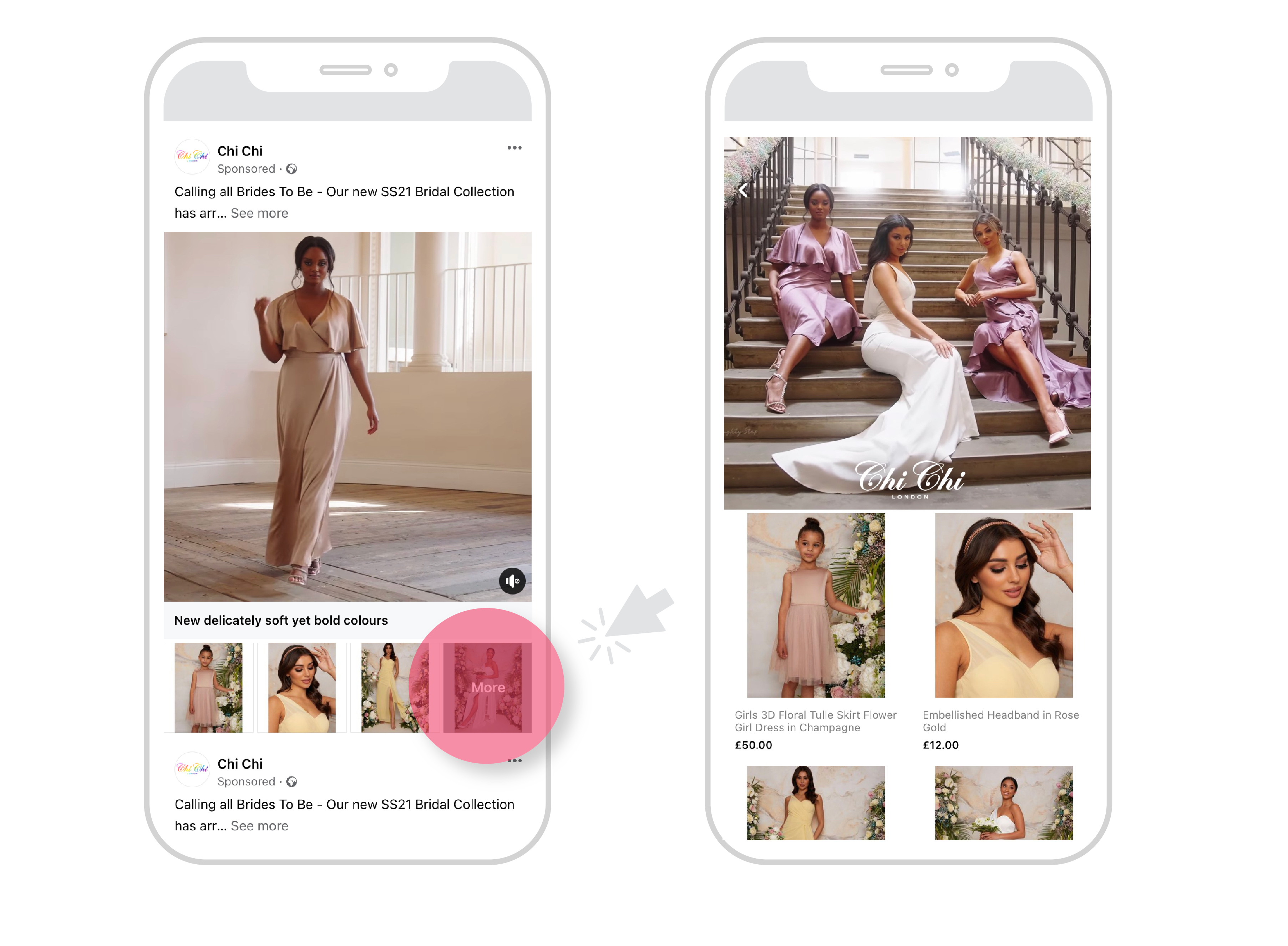 Another powerful feature of digital advertising that needs to be utilised is remarketing. Remarketing allows you to capture the visitors who have recently paid a visit to your site but perhaps left again without making a purchase. The beauty of remarketing is that you know that this audience has already shown interest in your brand, so your conversion rates for these ads should be higher than a normal ad. Use the likes of carousel remarketing ads to remind consumers of the products they viewed while on your site, or even products that they added to their cart before choosing to abandon it. Providing them with a discount code or free delivery could be all they need for that extra little nudge to return and complete the checkout process.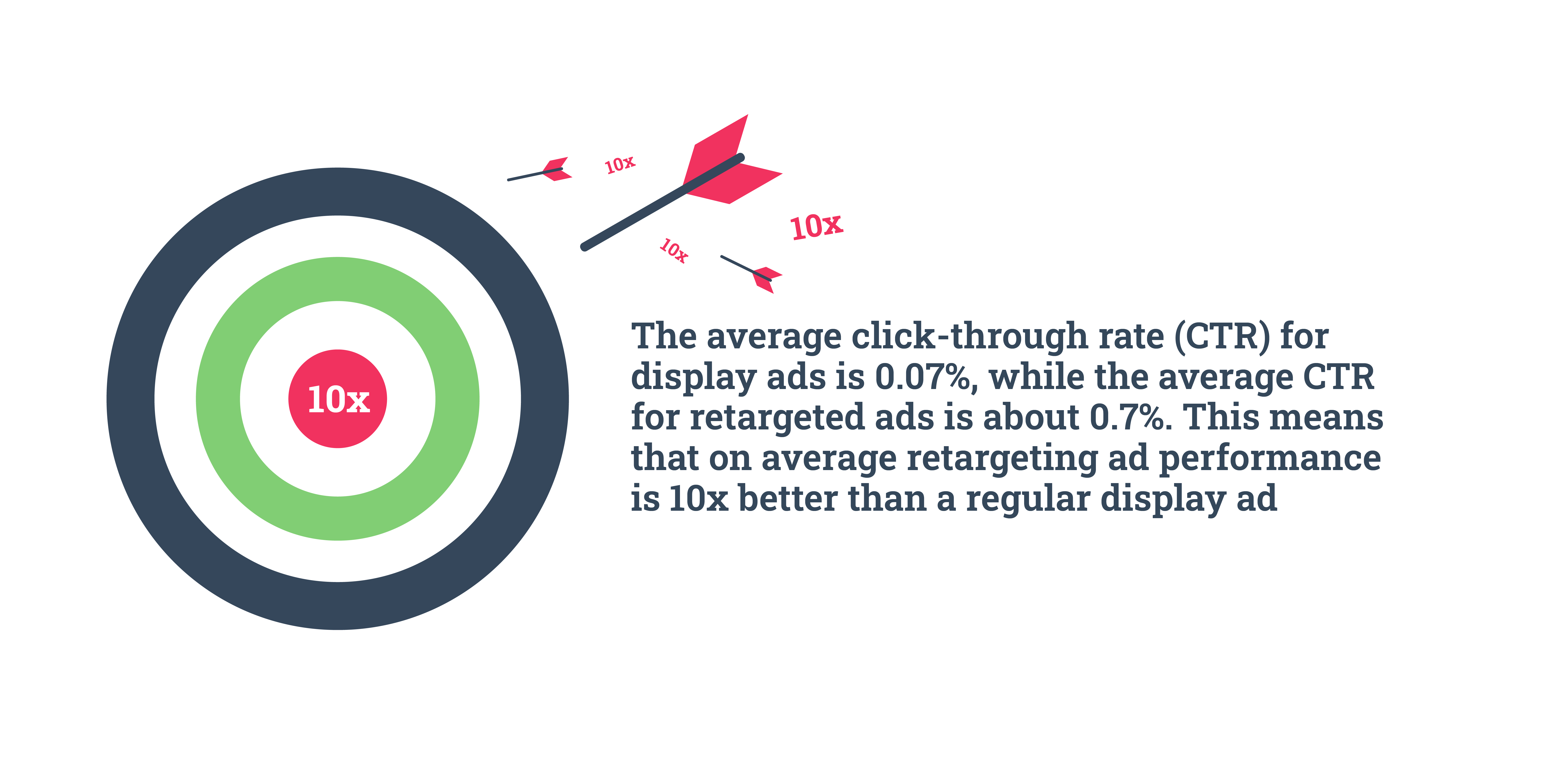 Source: Wishpond
9) Customer reviews
If a consumer has just come across your brand for the very first time they could be hesitant to purchase unless they can find some real-life reviews from other customers. Give your audience the confidence they need by having customer feedback easily accessible on your website.
Fashion e-commerce royalty ASOS include reviews based on each individual item on the product page itself. This sort of information, based on quality and sizing, is very helpful for customers and will help prevent a high volume of returns for your business too.
Include some content asking for a review into your post-sale marketing messaging, whether that's in the form of an email or push notification. Perhaps even offer a discount on their next purchase for their time too. If you don't ask, you generally don't get. A great review also makes for some ready-made social media content!
Conclusion
The options for how you can stand out and be creative when launching a brand new fashion marketing campaign are endless. By implementing the 9 elements we touched upon throughout this blog, you'll be well on your way to capturing the attention of your target audience, improving your ROI and making your mark on the fashion world.
Book a free demo today and see how Hurree can help you transform your company reporting to improve your sales and marketing output 💌 Don't hesitate to get in touch via contact@hurree.co if you have any inquiries - we're happy to chat!