How to Choose the Perfect Customer Retention Strategy
Customer retention is a complex and varied field, which is excellent for you as it allows for a lot of creativity. There's no one perfect way to effectively retain your customers, and a list of all the possible strategies would go on forever.



The right strategy for your business all depends upon the industry you're in, the products or services you provide and the customer segments you serve. Research into your target market and audience segments is a vital part of your strategy as the insight it yields will give feedback to each and every part of your business.
So let's take a look at 5 of the most common customer retention strategies:
1. Onboarding


Onboarding is the practice of welcoming your new users and teaching them what they can achieve with your platform, product, or service. This process is especially significant for SaaS, and app-based businesses as churn rates are high within these industries and just a 15% increase of retention in week 1 can lead to 50% higher retention rates at week 10.

The onboarding experience takes your customer on a journey through your product, showing them the fundamentals from the sign-in to navigation to tactics for success, etc.

Processes for onboarding vary depending on your business. You can use:


Flow screens

Flow screens are common in-app onboarding processes; this form of onboarding sees users swipe through a series of explanatory screens, learning more as they progress through the steps.

There are 3 main types of onboarding flow screens:
Benefit-oriented: these onboarding screens show users what they can achieve by using the app consistently. The goal of your app is to solve a pain point for the user, whether that goal is quelling boredom, saving money, or learning a language - benefit-oriented flow screens will demonstrate what success looks like in your app.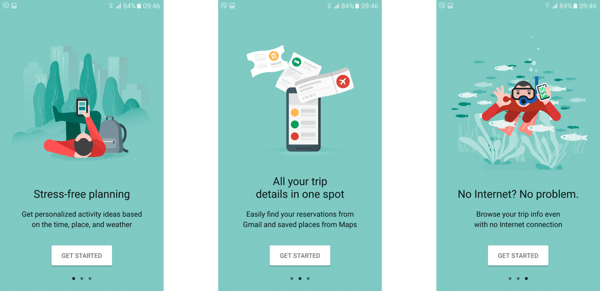 Source: Aptimize


Progress-oriented: each screen prompts users to create an account, sign-in, and fill-in vital information. Users are required to complete the action on each screen to progress to the central platform and use it correctly.


Function-oriented: screens indicate the navigation, functionality, and different areas of the app. Functions are highlighted either in screenshot formats on onboarding screens or via pop-ups within the app itself.


Email drip campaigns


Drip campaigns are a series of relevant and valuable emails sent to your users over the first 2 to 4 weeks of onboarding. These campaigns work by consistently reminding your user about the goals they could achieve with continued use of your platform. Embedded calls-to-actions within your drip campaign's emails will drive users back towards your platform, re-engaging them and forming habit-focused users.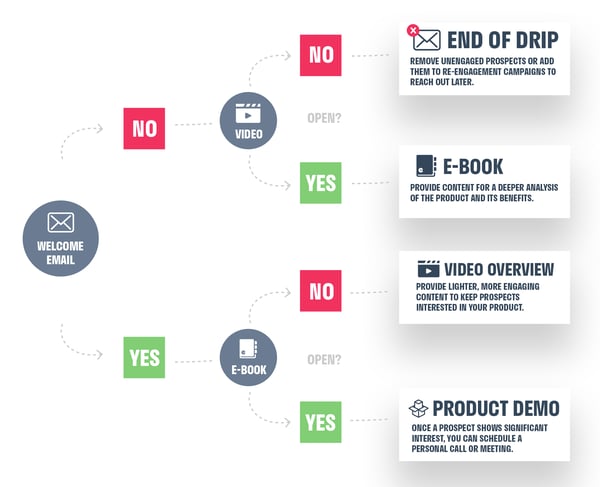 Source: Zapier
Education and training should be the focus of your onboarding drip campaigns. Automated drip campaigns are an effective way for SaaS and app companies to convert free-trial users into fully-fledged subscribers.

Beyond SaaS and apps, every industry can benefit from some form of onboarding email drip campaign, optimising the content contained within the email to drive users toward a conversion point. Whatever your goals are, you can create a drip campaign that will encourage new users to engage with you easily using email automation.

Campaigns can include any number of emails; however, you should be aware that sending too many emails can be off-putting and annoying to some users, leading them to reach for that 'unsubscribe' button. Research, A/B test, and analyse the results of your drip campaigns and optimise your rate of delivery based upon your customer data.
2. Loyalty programs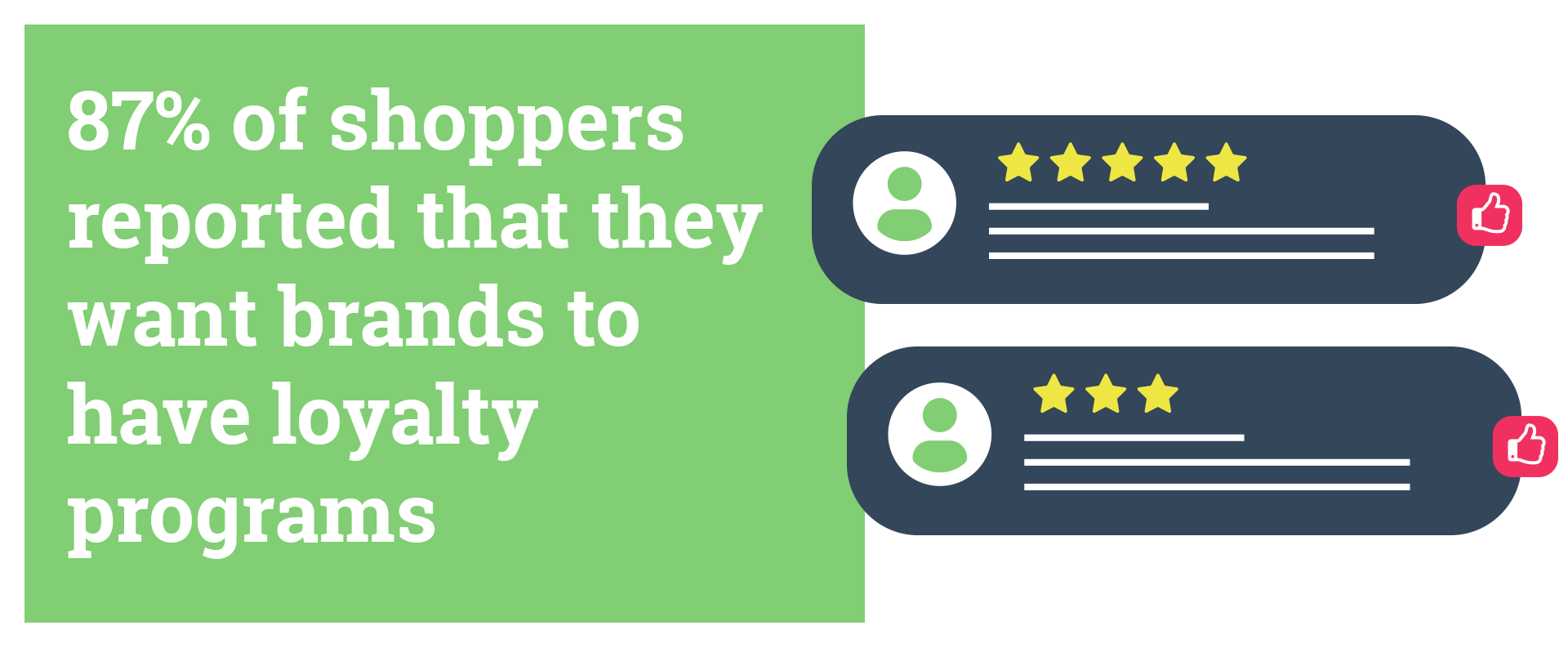 Let's face it; everyone loves rewards - freebies and money off is a big reason why most of us return time after time to certain stores and cafes alike. Life is expensive, so if your customers feel like they're getting a little extra bang for their buck, then they're sure to return time and time again.

One of the best ways to give your customers a little extra treat and encourage retention at the same time is to implement a loyalty program. Hubspot reports that 52% of loyal customers will be happy to join a loyalty program. Rewards can include anything from a free item received on their 10th purchase, to exclusive access to VIP products or secret items on a menu. It's all about fostering a feeling of exclusivity that creates an emotional connection between your customers and your brand.

An important point to remember with loyalty programs is that modern customers desire ease of use, and in today's market, that means mobile-first. Loyalty programs that have superior mobile user experiences are preferred by 57% of consumers. If your website or app is slow to load and hard to navigate, or if you're opting for old-school paper-and-stamp loyalty cards, you could be losing out on tech-savvy, loyal customers.
3. Gamification


According to Growth Engineering, gamification is "taking something that is not a game and applying game mechanics to increase user engagement, happiness, and loyalty!" Traditionally seen as an acquisition strategy, gamification is increasingly used by marketers and developers to retain and re-engage users.

Gamification increases retention by applying several techniques that make the customer experience more game-like and, thus, more fun. This element of entertainment can increase user engagement and habit-formation, generating higher rates of customer loyalty.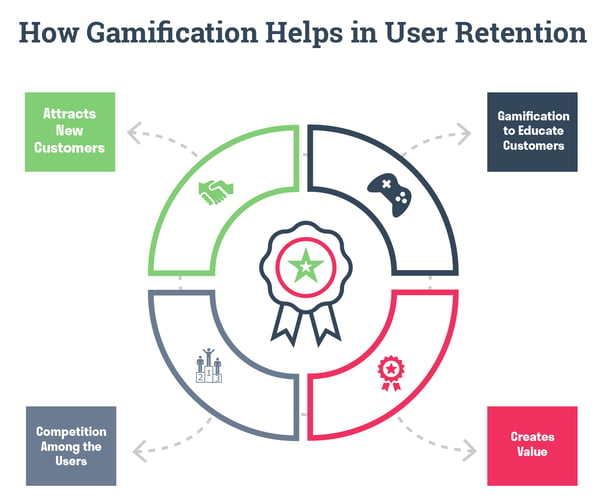 Source: Promatics

Gamification tactics can include:


Points-based systems: award users as 'players' based on activities. Points can be redeemed for rewards.
Badges: act as a visual representation of player achievements and mark them out as influential to other players.
Levels: progression through levels unlocks both points and badges for players.
Leaderboards: fosters competition and encourages players to engage more often or more intensely and encourages an ambition to climb higher in the ranks.
Interestingly, Forbes points out that gamification is maturing by switching its focus from "Extrinsic Motivation Design (rewards and incentives) to Intrinsic Motivation Design (making the tasks actually enjoyable)". This switch in development means that long-term customer engagement and motivation will feel more natural to users and, in turn, increase the rate of customer retention. So, now is a great time to invest in gamification tactics.
4. Re-engage lapsed users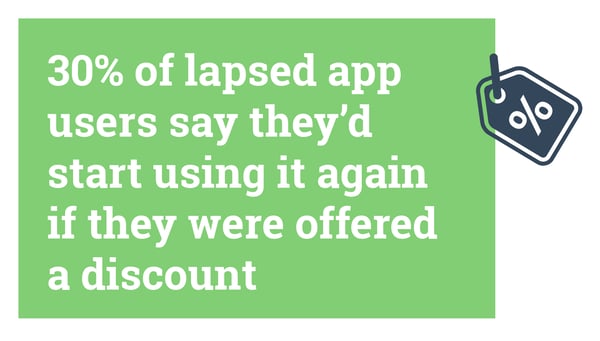 Source: Google
There are many reasons why users might become lapsed, from poor onboarding in SaaS companies and apps, to a highly competitive market place like retail, for example. There will always be other companies vying for your customer's attention, so you need to take steps to reel them back in after every interaction they have with your brand. Otherwise, they might forget about you altogether.

There are many channels that you can use to re-engage a lapsed user and draw them back to your platform, app, website, or physical store. Let's take a look at a few:
These small but mighty messages can be sent to users to direct them toward a particular action. Traditionally, push notifications have been associated with app marketing tactics and can be highly effective, returning up to a 7.8% click-through rate.

More recently, web-based push notifications have gained traction with marketers allowing them to send desktop notifications to their users even if that user's browser is not open.

It's important to note here that the user must grant permission to send notifications (web or mobile).
Email marketing is a great way to keep your customers engaged, let them know about any offers you're running, and deliver personalised content based on the behavioural data you hold.

One particularly effective email you can send for user retention is an abandoned cart email. E-commerce users abandon online carts at a shockingly high rate of 69%. You can drive these users back towards the point of conversion with a well-timed email, reminding them of the goodies they left behind.

Abandoned cart email campaigns enjoy high open rates of over 40%. Still, you can boost your audience engagement even further by including valuable elements such as discounts or free shipping offers within the header or body of your emails.

An essential factor of user retention is ensuring your users feel recognised as individuals, so whatever channel you choose to communicate with your lapsed users, try to include some level of personalisation. Anything from using merge tags to include their names to implementing machine learning and behavioural data to recommend products they may like will greatly add to your personalised customer experience.

After all, more than half of consumers state that they're willing to switch brands if there is no clear effort made to personalise their experience. So, get personalising or say bye-bye to those precious customers.
5. Ask for Feedback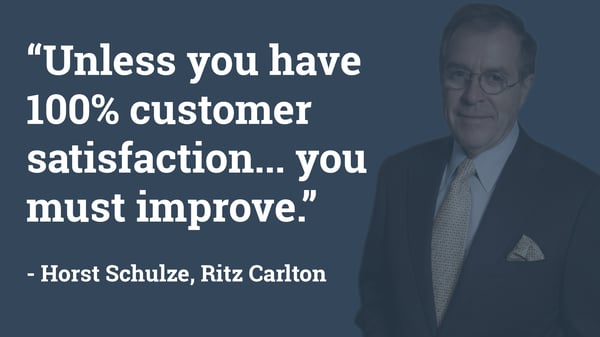 Have you ever spent hours trying to figure out what's wrong with a piece of content only to ask your colleague and have them pinpoint the issue immediately? Sometimes, you need a fresh pair of eyes, a new perspective, or, in the case of your customers, to hear exactly what it is they want straight from the horse's mouth.

You can use a number of methods of customer feedback gathering to get to know your customers' needs and wants, to find out how your brand experience weighs-up against your competitors, and what you could do better in the future.

You can collect feedback via:


Questionnaires sent via email after purchase
Interactive quizzes on your website
Polls on social media


All of the information collected through these feedback methods will help you to optimise your experience and retain more customers in the future. Feedback also makes customers feel valued, and valued customers are more likely to regularly return to your brand and potentially become avid advocates.
Summing Up
Now that you're armed with a whole bunch of customer retention strategies, it's time for you to consider which best suits your business's marketing strategy and your customers.

Use the data that you already hold along with new research to consider when and why your customers aren't returning to your business, and which strategies will improve your customer satisfaction rates.

It's likely that a combination of a few different retention tactics will yield the best results for your business and will leave your customers coming back time after time.


Level-up and become a master of Market Segmentation with your very own FREE guide: The S.M.A.R.T Guide to Market Segmentation 💌 Don't hesitate to get in touch with me directly via contact@hurree.co with any of your questions or comments you may have!