Market segmentation is a key component in the strategy of any highly successful business. Whether you're implementing demographic, geographic, psychographic, or behavioral segmentation (or a mixture of the methods), the benefits of accurate market segmentation are clear.
Segmentation helps you to create a more detailed and authentic picture of your target customer base; it helps you to create highly personalized products, services, content, or messages, aids in the decision-making process and optimizes user experiences.
But what about those who seek to segment firms? Business-to-business (B2B) brands can't solely rely on tactics that are typically used by B2C (business-to-customer) companies. That's where firmographic segmentation comes in.
Firmographic segmentation is the process of analyzing B2B audiences and grouping them based on their shared characteristics. Correlating with the other primary forms of segmentation, firmographic data is gathered and analyzed in order to better understand the target audience in terms of their needs, wants, and what they might have to offer in return.
Whilst there are many variables when it comes to firmographic segmentation, there are typically 7 key elements that most businesses hone in on, and those are:
Industry
Location
Company Size
Status
Performance
Executive Title
Sales Cycles Stage


The infographic below clarifies the definition of each of these key aspects and also offers some handy statistics for those of you who are keen to learn a little more about the often-forgotten practice of firmographic segmentation!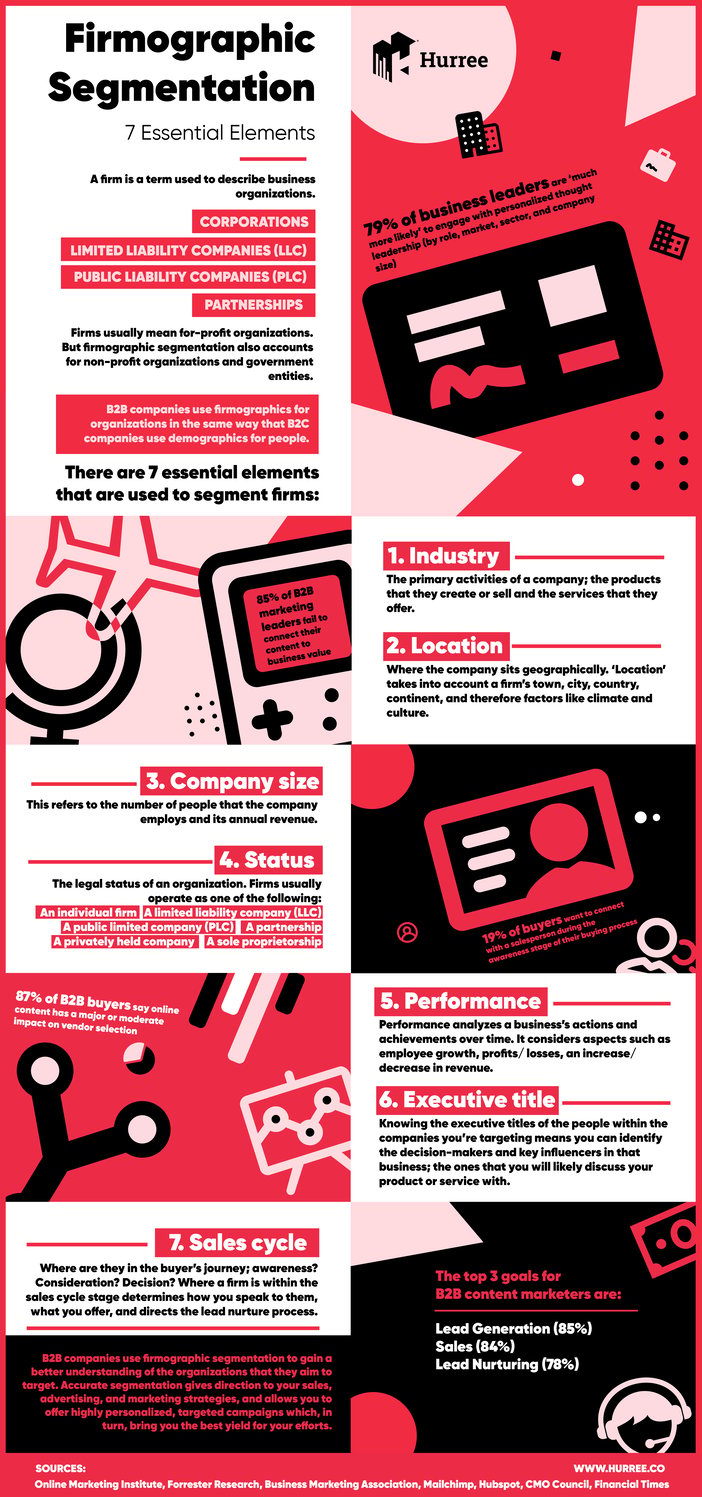 Share this Image On Your Site