6 Signs That You're Targeting The Wrong Market Segments
5 min read
May 7, 2020
Pumping money into various different marketing services, but failing to see any return on investment (ROI) can be a real drag. The product or service you are offering is great, in fact, you have a number of customers that can already vouch for that. You're doing all the right things; optimising your website for SEO, posting regular content, sending email campaigns to your database, keeping active on social media pages, advertising online, and more!

So what exactly is the problem?

My guess... Your target audience is simply not segmented enough.

Breaking your target audience down into smaller segments is one of the most important tasks a marketer can do in order to increase the likelihood of having a successful marketing strategy.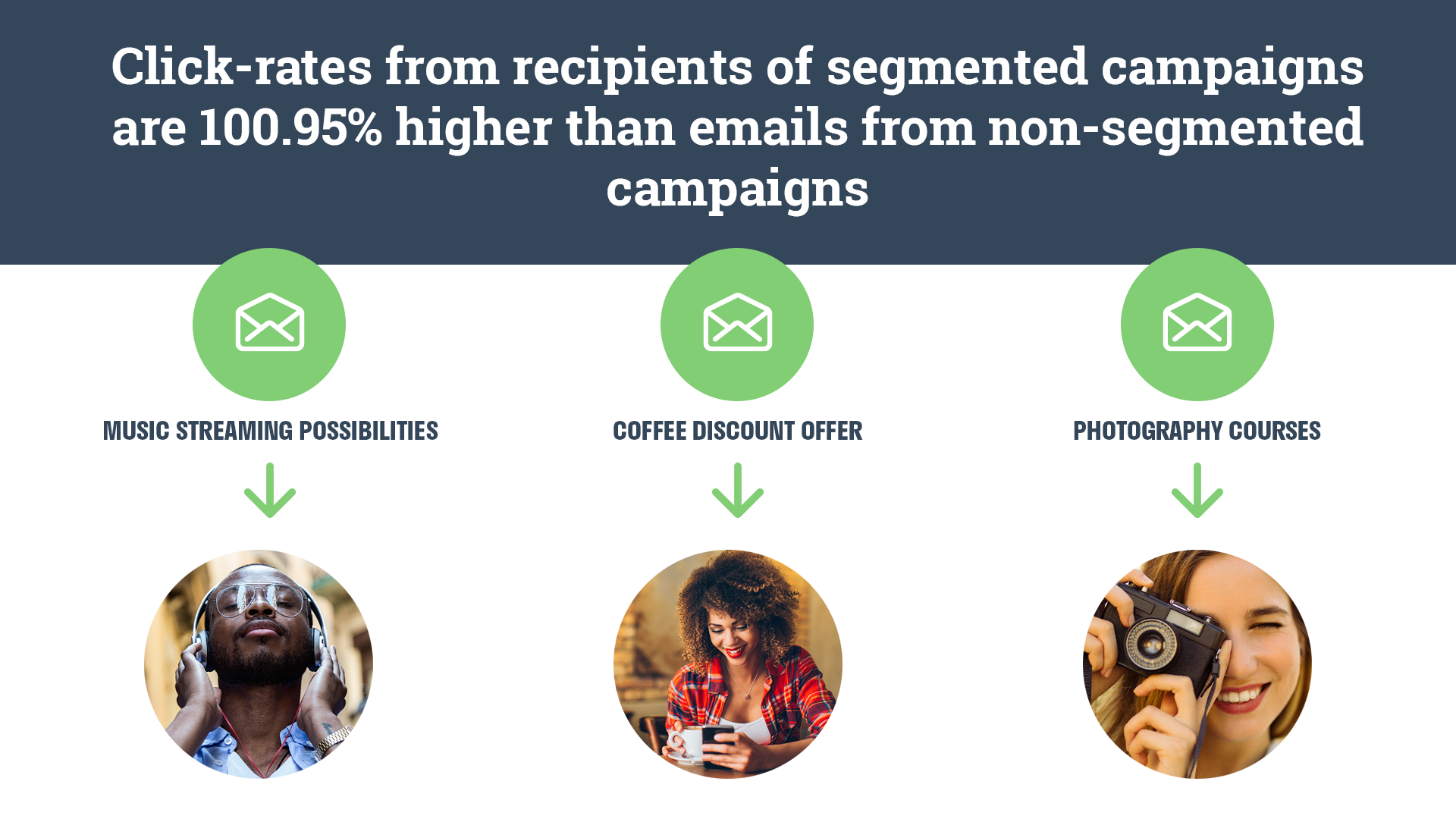 Source: MailChimp
In this post, we'll identify some of the most common signs that indicate your customer segments aren't targeted enough and changes need to be made.
But first, let's remind ourselves...


What is Market Segmentation?

In a nutshell, market segmentation is the process of dividing your target audience into a number of smaller groups based on similar needs, characteristics or purchase behaviours.
This process is so important because successful market segmentation is simply imperative for a personalised marketing approach. With 66% of consumers noting that non-personalised content from a brand would impact their decision to purchase, market segmentation is something that no company should ignore.
Having well-defined customer segments enables marketers to develop products, services, and content that captures the attention of each segment, which will help to increase your customer acquisition, engagement, and retention.

The 4 Basic Types of Market Segmentation

Segmentation can take many different forms, but the 4 most common types in their most basic form are as follows:


This involves segmenting your contacts based on their location and can be as general as segmenting based on a market's country or as specific as focusing on a particular street or neighbourhood.


Demographic information refers to basic statistical data regarding your contacts, for example, their age, gender, race, occupation, income, etc.


Behavioral segmentation focuses on how your customer acts. This can include buying patterns, the user status, and brand interactions whether it's on your app, website or in-store.


This form of segmentation has its roots in psychology and relates to the personality traits of your customers. It can include the likes of your audience's values, attitudes, lifestyles, opinions, interests, and motivations.
6 Signs That You're Targeting The Wrong Segments


1. If you think 'anyone' can be your customer
This should be the very first warning sign. It's great to be inclusive, but not so great for your marketing strategy. Having more defined customer segments means that you can create content, messaging and ads, all with them in mind. If this is too broad then it's not going to catch the attention of those consumers who are interested and almost ready to buy. So unless you are Amazon, who after 26 years in the industry have earned the ability to target everyone, then this is simply not good practice.


2. They aren't opening your emails
If you're finding that your email open rate is low, or people are opening but not taking any further action, then it's likely that your message is no longer connecting with this group of customers. Try changing up your messaging to test where there might be a fit (or not).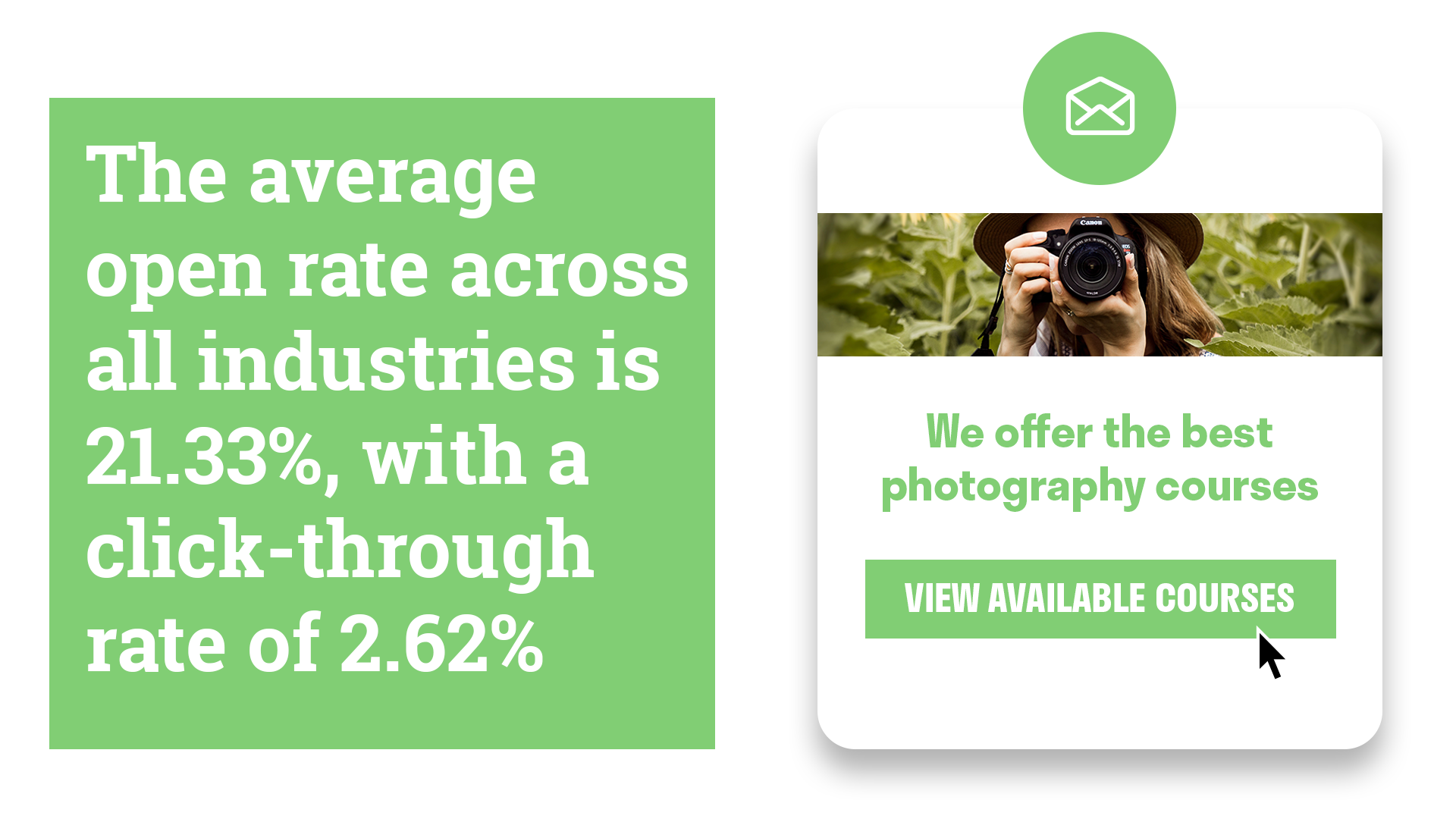 Source: Mailchimp


3. You aren't making the sales
If your sales are nowhere near where they need to be, and you know your product and messaging is on the point, then it's highly possible that the problem is the people you're communicating with.
4. You haven't used concrete data to segment
Segments created using small amounts of data or, even worse, guesswork will limit your chances of having a successful marketing strategy. For example, let's say you want to create a campaign aimed at either men or women, if you haven't collected this information then this is simply not going to be possible. Yes, you could make a guess based on names, but not only will that be extremely time-consuming, but mistakes are also inevitable when it comes to gender-neutral names. Make sure any lead-generation forms ask for all the relevant data you require in order to successfully segment your contacts.
5. High volumes of your contacts unsubscribe
Losing contacts through unsubscribes is something all marketers dread, but it is also a reality we must accept. However, if you're finding that your email campaigns are regularly seeing an opt-out rate of over 2%, then you may want to take a look into why. Over half (56%) of consumers who unsubscribe say this is down to the fact that the content is no longer relevant, which is a result of poor segmentation. Remember, keep your research and therefore your segments up to date.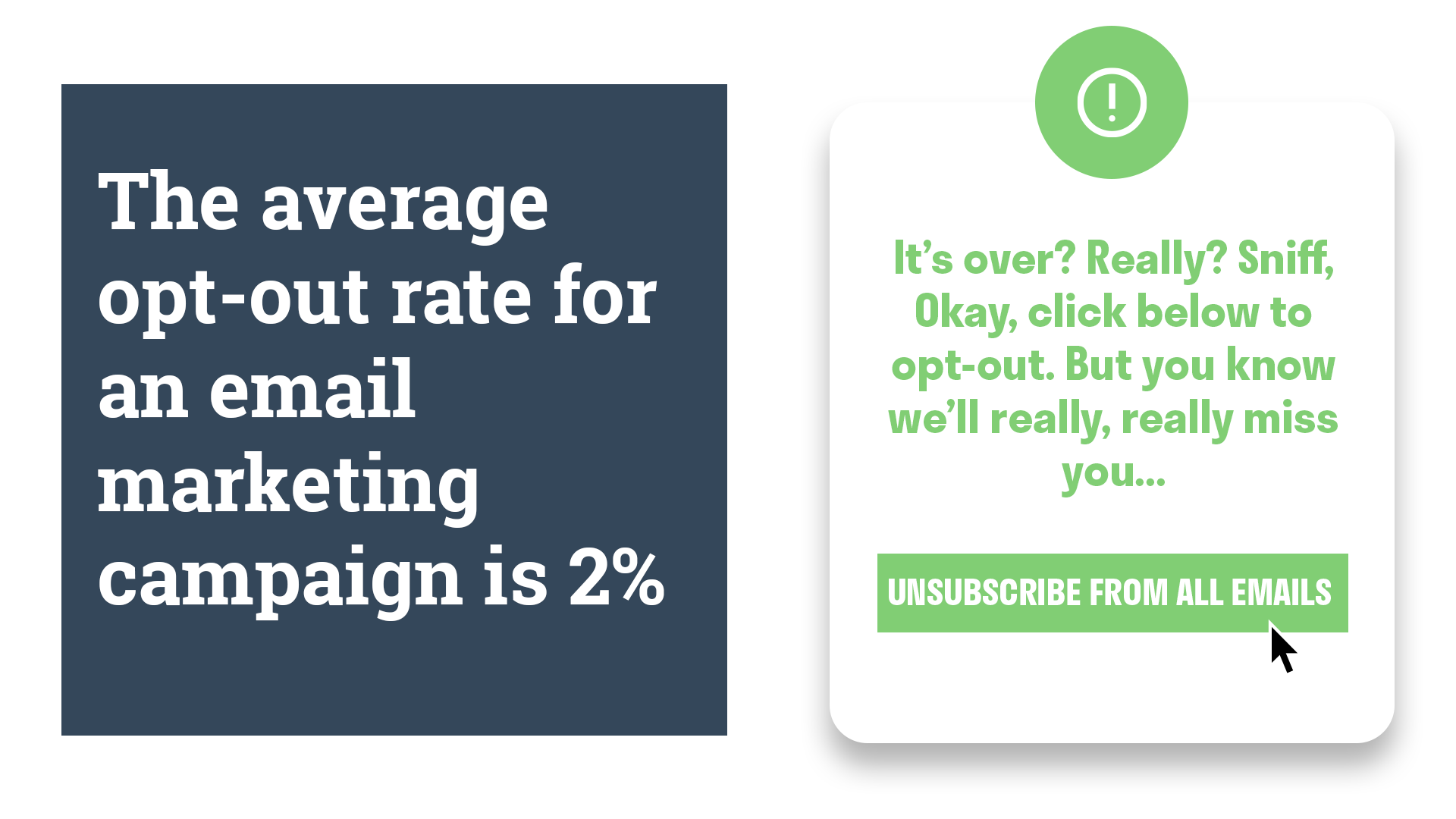 Source: Constant Contact



6. Your sales team are wasting time with unqualified leads
If you find that your sales team are having a lot of conversations with prospects who aren't the right fit for your company and the product or service you offer, then it's a high possibility that this is down to your segmentation. Revisit the content and messages that are pulling these leads in and see how you can adjust them to better apply to your target market. It might also be worthwhile adding additional data fields to your lead generation forms to help your team better segment each contact from the offset. This will save wasting unnecessary time and resources before discovering they aren't ready to buy.
Conclusion
If any of the above points sound familiar then it's time to reevaluate your strategy to help ensure market segmentation success. With accurate segmentation you can successfully design your products and services to meet the needs of your target consumers, and start building marketing campaigns that deliver personalised, relevant, and timely content.
The next step is to discover how to create great segments and you can learn all about that here in The Essential Guide to Market Segmentation.
Whether you're a market segmentation newbie or a pro looking for a refresher, download your very own free guide here: The ABCs of Market Segmentation 💌

Don't have time to read? Then listen to our podcast: The Marketing Slice by Hurree 🍕

Feel free to get in touch with me directly via emma@hurree.cowith any questions or comments you may have!