How To Be a Data-Driven Marketer: 8 Key Steps
6 min read
Oct 14, 2020
As a marketer in 2021, being data-driven has to be your main focus. There is no excuse, in this day and age, for not knowing what matters to your customers before you start to engage with them. In the past, marketers had to make decisions based on their gut, because that was all they had to go on. Today, we have an endless list of tools, available at our disposal, that are there to help us make more strategic marketing decisions based on data-backed research and customer information.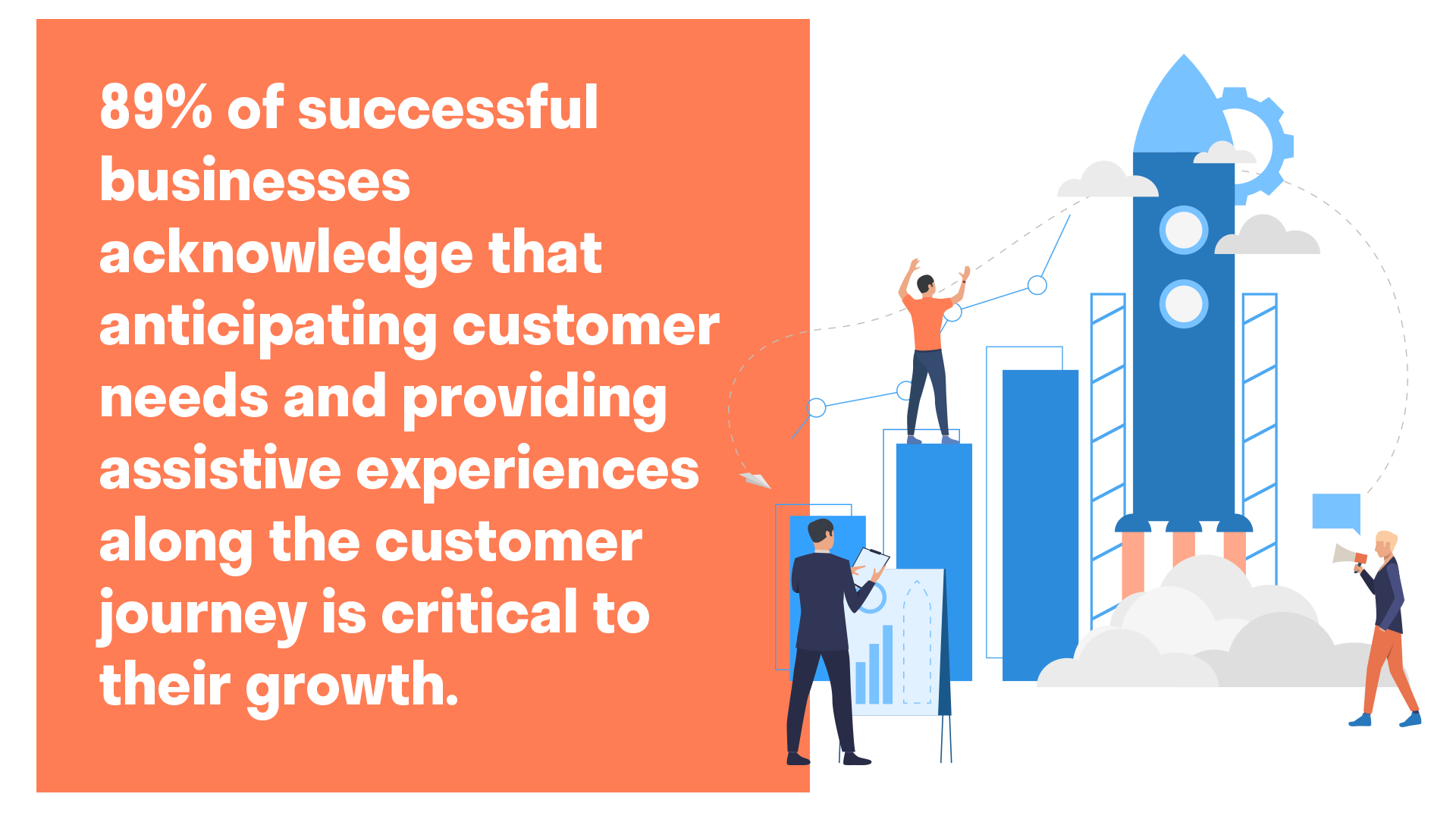 Source: Google/Econsultancy


If you're wondering what exactly I mean by 'data-driven marketing', here's a quick definition:
"Data-driven marketing is the strategy of using customer information for optimal and targeted media buying and creative messaging."


The Benefits of Data-Driven Marketing

Being a data-driven marketer comes with a host of benefits, such as:
The ability to create highly personalised, targeted campaigns
More consistent messaging
Concrete evidence on what's working, and what's not
Improved audience segmentation
Getting to know your customers (even before they've made a purchase)
Improved product development
Providing an enhanced customer experience
Increased opportunities for cross-selling and up-selling


If this sounds like something you want to achieve throughout your marketing strategy, keep reading, as we're about to dive into 8 steps you need to take to be a data-driven marketer…



8 Steps to Becoming a Data-Driven Marketer




Set goals and objectives based on data
Having goals and objectives laid out before the beginning of any new marketing campaign is vital. Goals provide clarity on what exactly you want to achieve, making it easier to construct a plan of action on how to get there.
Ideally, these shouldn't just be plucked out of thin air, and that's where data comes in. If it's your first-ever marketing campaign, then do some research, speak to other marketers to establish what is achievable, and don't forget to make your goals and objectives SMART. Otherwise, use data from previous campaigns to provide baseline measurements and understand the areas for improvement. The goal is to improve on the results of your last campaigns. Using predictive data tools will provide insight into the potential reach and outcome that could be achieved from implementing various improvements to your campaigns.
Getting access to the right data is all down to the marketing tools you utilise. From how users behave on your website and social media platforms, to the success of your email and push notification campaigns, there are a bunch of tools out there to help you understand all customer data to the best of your ability with instant reporting. If you're on a budget, there are numerous free tools that can provide some great insight, so don't just assume that these are out of your reach as a small business. Do some testing, sign up for some free trials, and figure out what tools might save you time and help you achieve your goals. If you can prove the potential for a high return-on-investment to your boss, then chances are they'll be happy to increase your marketing budget.
Personalise your marketing campaigns
Being a data-driven marketer means getting to know what it is that gets your consumer out of bed in the morning. Having this insight into their likes and dislikes ultimately means that you can get way more personal in your communications with them. Whether it's a push notification or an email campaign, if it comes across as irrelevant or impersonal, it's not going to catch the attention of the recipient, and more than likely get swiped away or end up with a prompt delete. Use data to guide all aspects of your marketing, such as the type of message, the content itself, as well as the time of day that it's sent. Personalising these elements will give you a higher chance of having the right person receive the right content, at the right time, and via the right channel.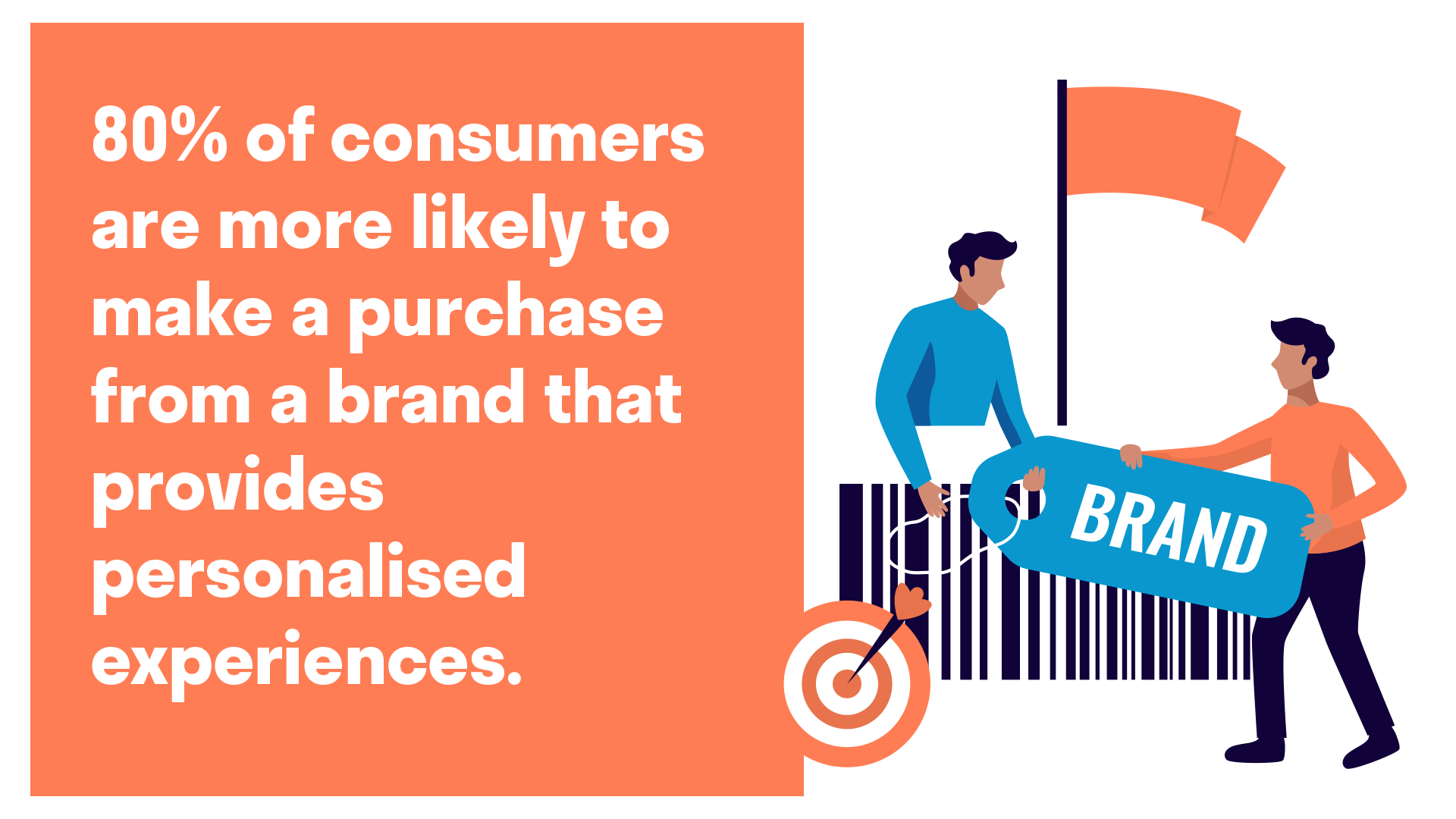 Source: Epsilon


Set up remarketing campaigns
Thanks to data, and some smart little browser cookies, marketers have the ability to follow website visitors all around the internet. So whether they actually made a purchase, were just browsing, or they left something in their basket, using tools such as Google Ads or Adroll, you can create highly targeted audience lists based on their behaviour and intent. With these lists, you can show customers ads that are super relevant and personalised, in an attempt to get them back on your site and either converting into a customer or becoming a repeat customer. This keeps you connected with your customers, at the forefront of their minds, even after they have left your site.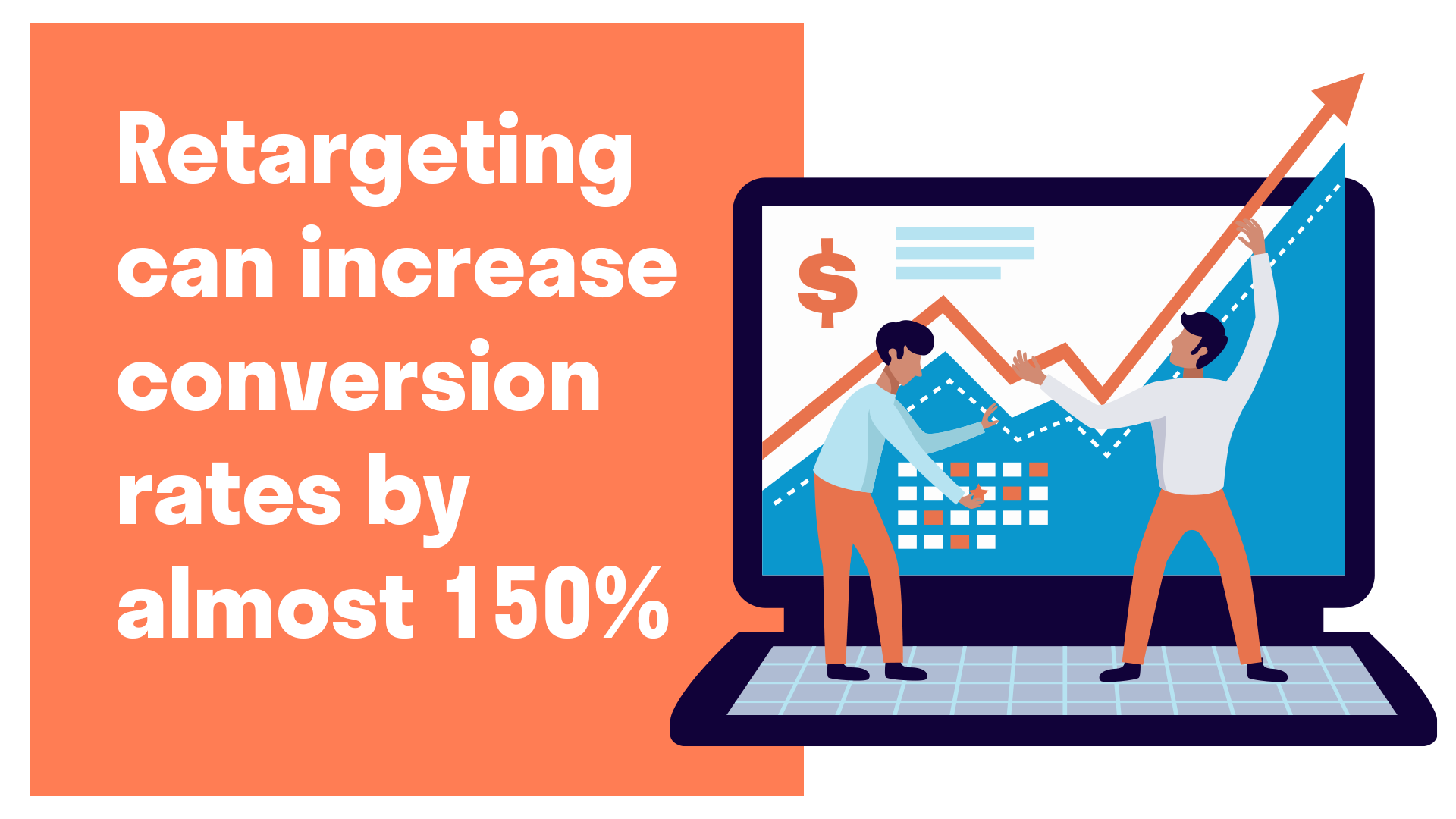 Source: Signifi Media


Continue to gather and analyse customer data
Being a truly data-driven marketer means that you always want to know more. So whenever you have the opportunity to learn a bit more, make sure to use it! The more information you have, the easier it will be to provide personalised and targeted content. The method of doing this is known as progressive profiling, and you'll need a tool that supports dynamic form fields such as Hubspot or Salesforce.
It can go a little something like this; say you have some exclusive content that requires a form-fill from your consumer. Generally, you ask for the basics to begin with (you don't want to scare them away), so a name and an email address. But, if they happen to return to fill in another form, this is your opportunity to ask for something different since you've already got their name and email. For B2C businesses, try something a little more personal, like their date of birth, and use this to send them a personalised message or discount on their birthday. In B2B it can be a little trickier, but this could be an opportunity to find out where exactly your prospect is in the buying cycle, so think along the lines of their budget, or what current business problem they are trying to solve.
Embrace marketing automation
All this data coming in from various different channels can certainly become overwhelming, so having a marketing automation tool is vital for the data-driven marketer. With the right tools, you can set up workflows that are triggered based on a contact's behaviour, meaning that you can relax knowing that your customers are receiving all the right information based on their lifecycle stage and/or website interactions. If you have a number of tools in your marketing stack, you might even benefit from a platform such as Hurree, which gives you the ability to segment your audience, action cross-channel activities and workflows, and view reports, all from one place.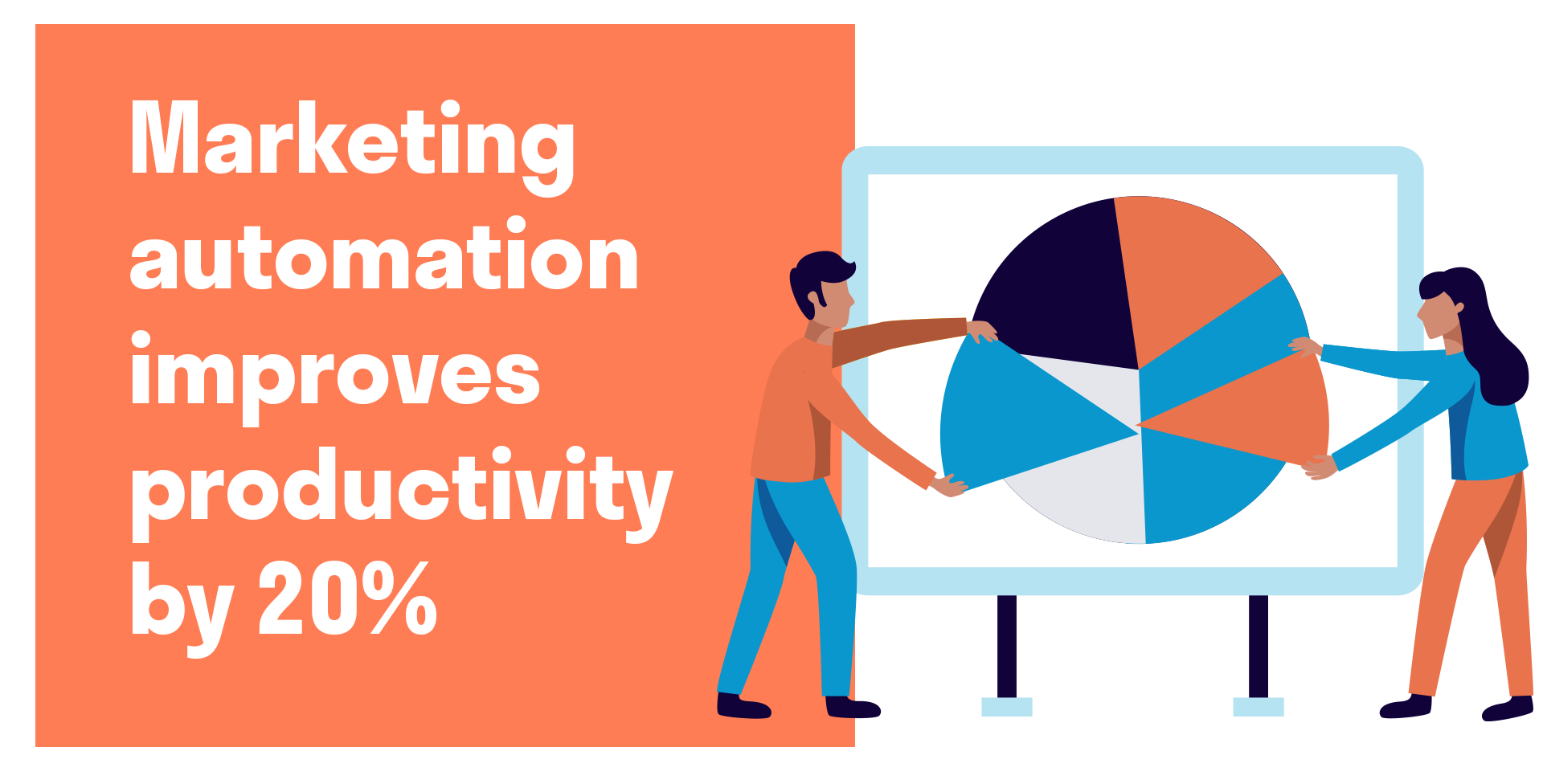 Source: Nucleus
Take action on data collected
It's all well and good using a bunch of different tools to collect insightful information, but if you aren't actually doing anything with all this newfound data, then what is the point? Data is only as valuable as the decision it enables. Use your data to continuously learn more about your consumers, how they behave online and offline, and what changes you can implement to better optimise their experience with your brand.
Having the ability to accurately track and monitor your key performance indicators (KPIs) as well as return-on-investment was pretty impossible in the past. However, with today's marketing tools you can get instant reports to track and monitor all campaign activity, right down to the very source from which a lead stumbled upon your website. With this information, marketers can continue to optimise their efforts and improve campaign performance on a regular basis.


Conclusion
Marketing driven by data is essential in this day and age if you want to stay ahead of the game and compete in an ever-changing market. It provides you with the information you need to develop marketing campaigns that successfully capture the attention of your audience, reaching new consumers whilst also building loyalty with existing ones. With the use of some great marketing tools, you can analyse your data more effectively. This will enable you to better anticipate the needs and wants of your consumers, allowing you to meet their expectations more easily and ultimately achieve your business goals.
Learn how to build a brand that captures the attention of your audience and gives you life-long customers with our FREE guide: A Marketer's Guide to Building a Brand. 💌 Please don't hesitate to get in touch with me directly via emma@hurree.co with any of your questions or comments you may have!