Choosing a Domain Name That Assists Your Online Marketing

Digital marketing has become a pillar of business success, brand awareness, and customer engagement, all in a very short timespan. Brands now rely on social media channels to connect with their target demographic and inspire interactions, while sponsored posts grant them more visibility and optimal targeting. Although some might succeed just fine on social media alone, building a website that portrays your key brand identity and your purpose is still essential.
It's that one-stop-shop for your potential customers to fall in love with your app or business, get to know your offers, and of course, discover an entire library of useful tips and advice on your blog. However, what most business owners fail to realise in those early days of setting up their company is that the content of your website isn't the only card you need to play right. Your domain name (your website address) is another crucial piece of the digital marketing puzzle. It helps with everything from SEO and user-friendliness to making your brand more memorable.
If you're not certain how to choose a domain name to represent your brand online, here's a brief guide to help. Use the following tips to choose a domain name that will reflect your values, but also come with tangible marketing perks.


How to Choose a Domain Name That Assists Your Online Marketing
Think short and sweet
The simplest way to look at the issue of selecting your domain name is as follows: people prefer simplicity. Short and memorable names that are easy to say and type into a search box are the best way to go. They reduce the time anyone will need to find your website, and they are easy to scan when a customer is searching for a more generalised term, such as the products that you're selling.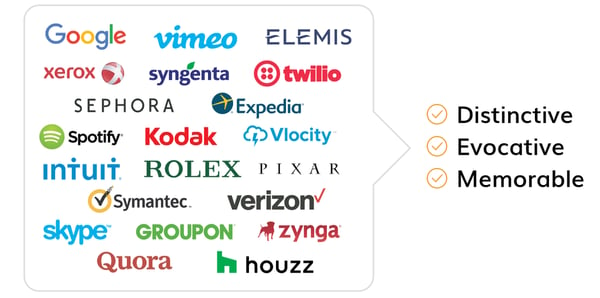 Source: novanym.com
Of course, you shouldn't go for the shortest possible domain name if it deprives your brand of its substance or if it makes the site all the more confusing.
For example, adding numbers into the mix can make the search more difficult, even more so if someone uses voice search. The same applies to other less frequently used symbols, so short and simple words that evoke specific images and emotions are the best way to go. Find a middle ground that will increase your brand visibility, but that will also make it easy to find your business in as little time as possible.
Bring your personal brand to life
Professionals building a website to sell their own services, avid entrepreneurs, and freelancers all have the potential to leverage their own name to grow their digital presence and boost the impact of their entire digital marketing campaigns.
In those instances, establishing a personal domain with a personalised .me extension can be an outstanding marketing move to help boost recognition and awareness. It allows you to immediately connect your name to the industry you work in, establish authority, and make your brand more relatable in the eyes of your customers.
Some business owners like to use their first name only, paired with an industry phrase or word that will indicate your services. You can go for a nickname, provided that it's memorable and easy to associate with your field of work, too. Think of different personalised combinations until you find something that genuinely represents your brand and authenticity, and then wrap it up with a personal extension for added value.
Trustworthy extensions
As you know, personalisation will help you get far in the online realm, especially if your name already stands for something in your industry. Plus, the personalised .me extension has become a favourite among professionals to boost their brand relevance and relatability.
If your business is more than a personal brand, if you run an e-commerce store, for instance, go for extensions that already inspire trust, such as .com, .org, or .net. They are easy to use, recognisable, and people already know that most trusted businesses rely on them for their own digital presence.
These extensions have already earned their reputation for trustworthiness, so your brand will be able to leverage that trust whenever someone visits your site. If you use the same domain name paired with a less popular extension, that might deter visitors from clicking on your site out of pure caution.
Consider keywords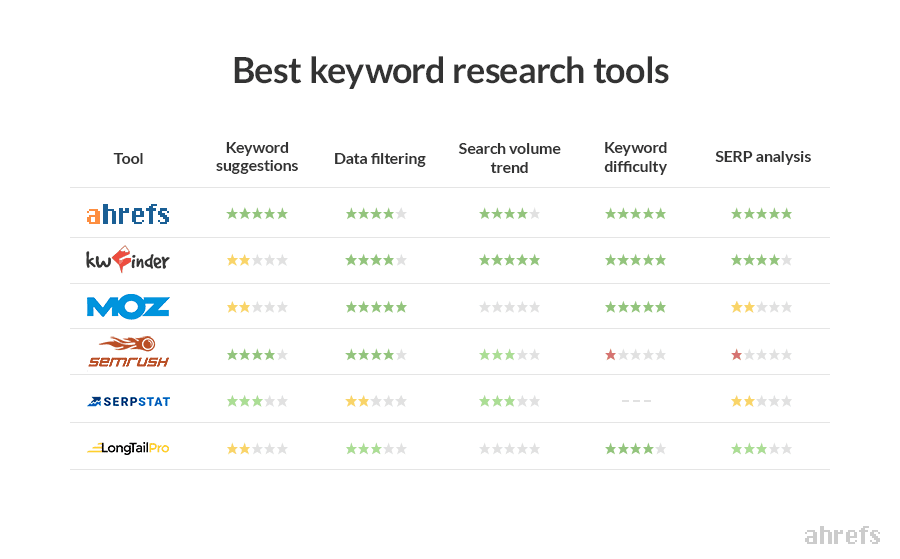 Source: Ahrefs.com
SEO is an important component of your digital marketing, and your domain name can help contribute to its success. Still, remember that spammy, forced keyword optimisation is out of the question: Google will see right through it and you will be penalised for your attempt to boost your ranking in such a crude way.
Instead, look for natural keywords that work right into the domain name to signify what your company or app does. Common words such as "shoes" or "fashion", for example, are frequently used together with personal brand names to help users recognise what your business is about without using spammy content.


Make it memorable and easy to type
Your marketing greatly depends on customers' needs and intent, as well. However, your customers are constantly showered with ads, sponsored posts on social media, and all kinds of creative content published by other brands as well as influencers that support them.
For your brand to stand out, your domain name should be memorable, easy to pronounce (we'll get to this consideration shortly), and easy to type into the search engine quickly. These practical aspects of your domain name will help your website get more traffic and help customers remember and trust the business once they do discover you.
This is where combining valuable and effective keywords paired and personalisation truly shines. To put it into a practical perspective, that is why so many novel brands selling fitness gear will add common words such as "sports" or "wear" to indicate the purpose of their website while pairing it with their own name.
Check for trademarks
Infringements are a serious factor that you should avoid at all costs. They can lead to lawsuits, a damaged reputation, and can ultimately lead to you losing your customers. However, domain names that can be easily confused with other domain names can cause confusion for your searchers, too. If your brand name or your domain name (in case they differ somewhat) look like something that's already out there, chances are that you'll drive more traffic to your competitors' sites, even if by accident.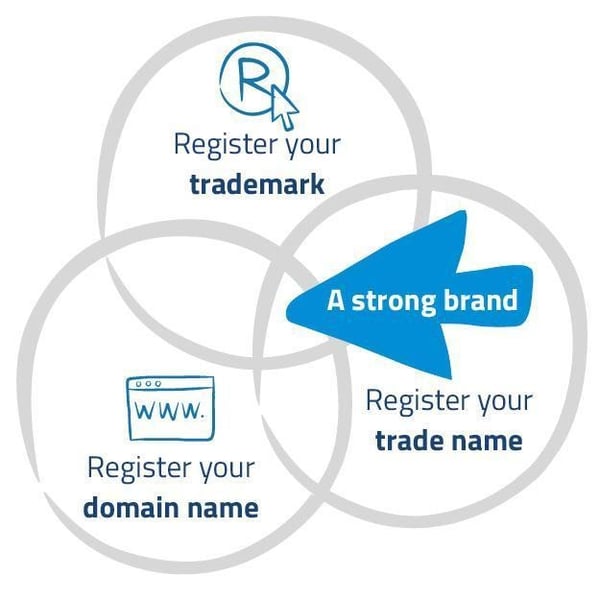 Source: Boip.int
Keep voice search in mind

In recent years, with the rise of AI-driven smart assistants and with more inclusion in mind, businesses have had to adapt their online presence to accommodate people with visual impairments who will typically use voice search to find what they need. Then, of course, there's the convenience factor, so more users will switch to voice search simply because it's easier for them in their day-to-day lives.
With that in mind, how does your domain name fit into the voice search idea? Can your users pronounce your brand name and your domain name easily for the voice assistants to immediately recognise and find your business without delay? Convenience is a growing factor that will either lead more people to your site or deter them from your business, hence the need to think of voice as part of your domain equation.
Digital marketing entails a wide array of intricate and ever-changing elements, but your domain name, albeit changeable, will play a vital role in your online success. Choose wisely, find a name that best portrays your brand and the reputation you wish to project, and you'll be able to slowly grow your business and attract more customers your way.
Author: Lauren Wiseman

Author bio: Lauren is a digital marketing specialist and business consultant from Melbourne. After getting a marketing degree she started working with Australian startups on business and marketing development. Lauren writes for many relevant, industry related online publications and she's one of the authors behind Bizzmark Blog.