As technology progresses, the more it is integrated into our daily lives. As you are reading this blog you are more than likely surrounded by technology such as laptops, tablets and mobile phones, and that's just the obvious ones. "Alexa, turn it up …" or "Siri call …" is becoming a more normal interruption during more and more conversations.


As I said, technology is everywhere. With this comes a huge opportunity for marketers, as it allows for marketing messages to be spread over various channels thus improving your users' journey. This strategy is known as omnichannel marketing.
Omni-channel marketing is nothing to be afraid of. It is simply the use of multiple different channels to communicate with your end-user. This can include the likes of email, push notifications or even social media. Hubspot describes it as a multi-channel approach to marketing, selling, and serving customers in a way that creates an integrated and cohesive customer experience no matter how or where a customer reaches out.
When creating an omnichannel strategy make sure to always think about aspects such as user experience, how you expect users to interact and how exactly the message is going to be conveyed.
For example, receiving an email after subscribing to a blog regarding the topic you were reading about, and then being shown ads online mirroring that topic. This consistency of messaging based on your users' own personal choice is much more effective.
Recent research conducted by Target Marketing shows that over 74% of responders said it was important, fairly important or very important to have a cohesive omnichannel experience.
For this latest blog post, we spoke to some industry experts on omnichannel marketing and they couldn't agree more.
Carissa Lintao, Apptuitive hits the nail on the head here;
"...Users are expecting a seamless omnichannel experience. It's a standard, not a bonus".
In fact, according to Google around 85% of online shoppers start a purchase on one device and finish it on another. This statistic from Google reinforces the point Carissa is making. Omni-channel marketing is not a perk, it is essential.


3 Omni-Channel Marketing Key Tips


1. Keep Everything Synced
Every platform should be showing the same outputs. If you have just made a purchase this should be reflected throughout your devices.
"...data should be always synced web to mobile … Users get pissed off when they have to redo the same things when switching to phone if the same things do not appear on mobile." Ameer Haider, Novatore Solutions
The Starbucks rewards app can be recognised as a top performer when it comes to omnichannel marketing experiences. They have both online and offline channels. When a purchase is made you get a free rewards card, however, this is not a traditional customer loyalty program. Starbucks makes it possible to check and reload your card via phone, website, in-store, or on the app.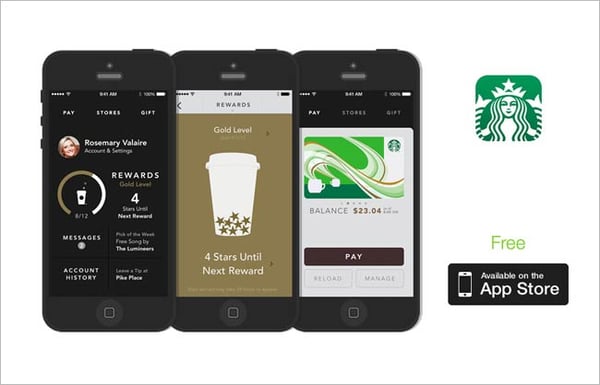 Any changes to your profile or card are updated across all channels, in REAL-TIME!
No longer do you need to panic standing in line to get a coffee when you realise you don't have enough on your balance. All you need to do is reload it and the cashier will know it's been updated by the time you swipe your card.


Consistency Is Key
Uprise VSI states that you need to have a "consistent message at every touchpoint" this refers to both online and offline touch-points.
"Having a consistent experience regardless of touchpoint makes the customer journey better and improves conversion rates. It should also simplify and unify our customer touch-points by having a clear and single user journey flow." Adrian Gradinaru, Sailo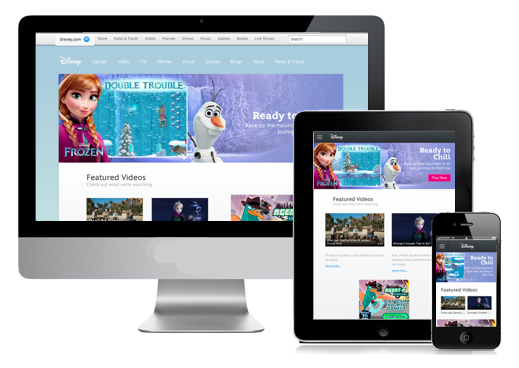 An excellent example of a company that has its omnichannel consistency to the highest standard is Disney. It begins with their websites, as they are all mobile-responsive, something you don't see happening very often. In the Disney theme park you can use your mobile app to locate the attractions you want to see, as well as view the estimated wait time for each of them. Plus, the Magic Band program acts as a hotel room key, a photo storage device for any pictures taken of you with Disney characters, and a food ordering tool. Throughout all their platforms Disney's branding and messaging is all kept consistent, all for the convenience and experience of the users.


Be Ready
With the age of Google and the ability to answer those burning questions at your fingertips, user's expect information to be constantly up to date and readily available.
"We multitask and it feels like we're doing it more than ever. So the customer journey has to be ready for this and frictionless. The customer is in control and they will engage with you how and when they like - we need to be ready for that." Andi Jarvis, Eximo Marketing
A company that has taken this on board is REI, a top-brand outdoor gear and clothing company.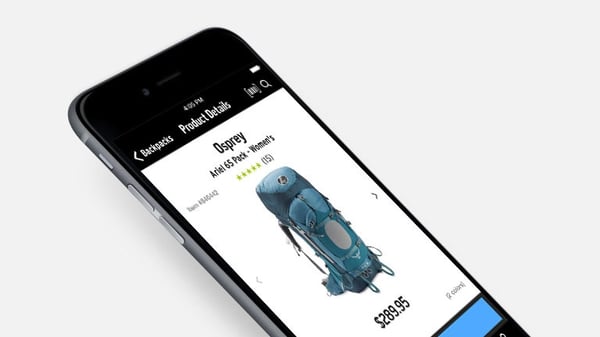 They found that at least 43% of customers have used their mobile phone while shopping in a their physical store. This example shows the importance of omnichannel marketing. Through the company's omnichannel initiative, user's find up-to-date and accurate product information at every turn. Thus keeping their users happy, satisfied and returning again and again.
In conclusion, using omnichannel marketing breaks down barriers by making your users have to think less and act more intuitively across channels thus providing a more positive experience with your brand. Syncing each platform so that they are all providing correct, live information will create happy users. Omni-channel marketing simply makes everyone's lives easier, and that's what every marketer strives for, so be ready and give a great customer journey.


Book a free demo today to see how Hurree can help you transform your company reporting and improve your sales & marketing output 💌 Don't hesitate to get in touch via contact@hurree.co if you have any inquiries - we're happy to chat!