5 Companies Who Nailed Their Brand Personality
12 min read
Oct 25, 2022
Personality is everything. When someone has a great personality, we are naturally drawn to them. It's a trait that makes us want to spend time with another person, and what makes them memorable for the right reasons. When it comes to your brand, personality works in the same way.

Just like people, a brand without any personality is boring, and won't appeal to many. However, if you can create a brand personality that positively resonates with your customers, then your brand is going to have that edge over your competitors.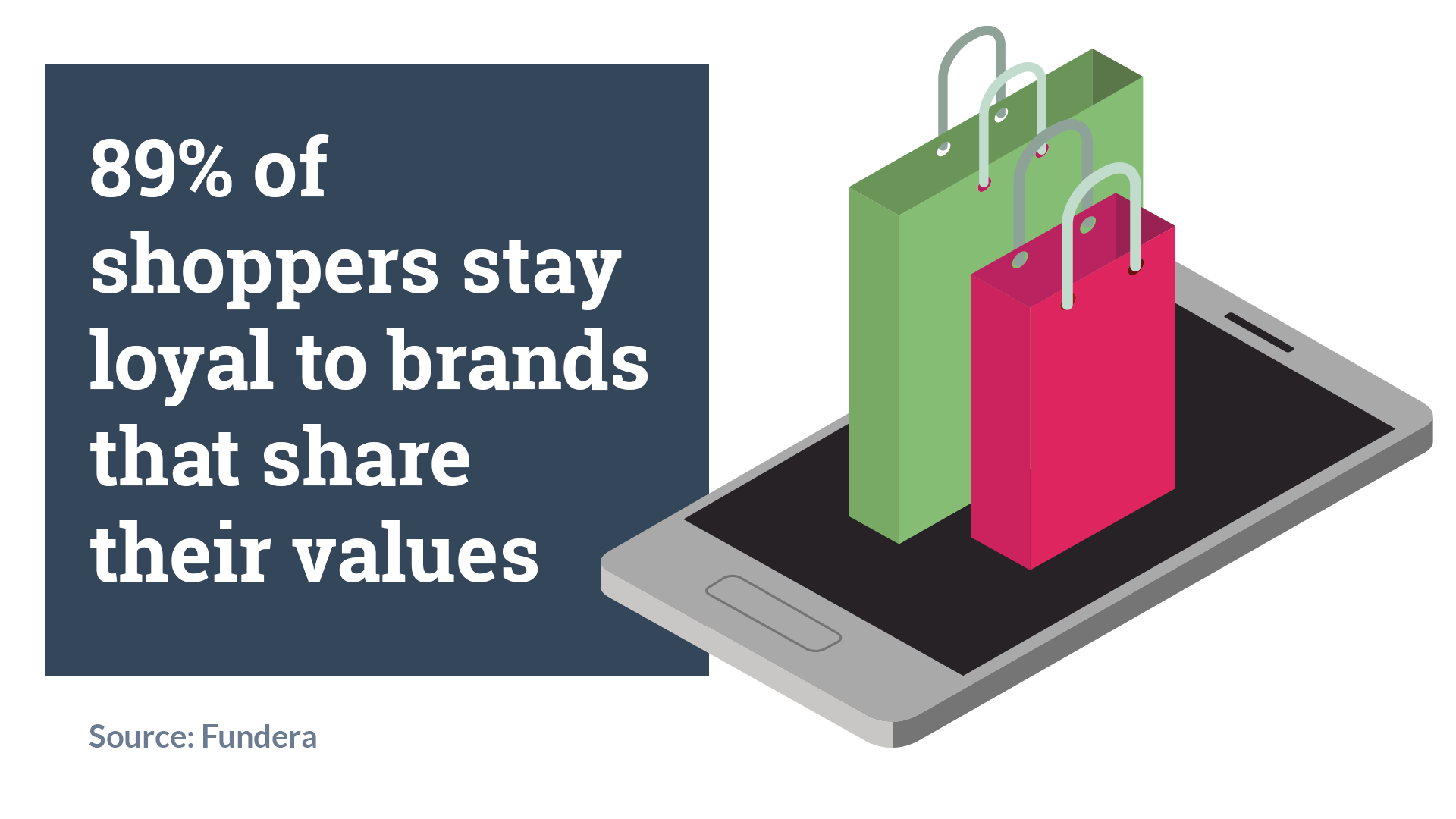 Although many different brands provide the same service or sell the same or similar items, you always just relate to one better, right? In fact, your preferred brand might even be more expensive, and deep down, you know that the cheaper version is just as good. But during your experience with this brand, you've developed a great relationship with them, and this loyalty means you won't be swayed by factors such as price. So, perhaps without even realising it, you have been charmed by this brand's personality and, as a result, they've gained a loyal customer for life.
What Is Your Brand Personality?
Your brand personality is essentially the human characteristics associated with your brand. A great starting point in trying to establish this is to imagine that your brand was a human, and ask yourself some of the following questions:
How would others perceive them? Are they bubbly, friendly, dependable, reliable, responsible, cheerful, youthful, edgy, fun, engaging… the list could go on.
How would they dress?
What age group would they be?
What is their social class?
How does your brand act around others? Are they quite serious and professional, or do they see themselves as a bit of a joker? Would they shake your hand or go straight in for a hug?
Types of Brand Personalities
The brand personality framework is an industry standard. Coined by social psychologist, Jennifer Aaker, it groups brand personalities into five broad categories:




Each dimension has its own personality traits and strengths. Ideally, your brand personality should fall under one of the categories, with around 3-5 adjectives that you would want your customers to use when describing each brand.
Let's take a look at the characteristics behind each category in a little more depth…

Sincerity
Brands that associate themselves with this personality are loved by their customers because they are straightforward and trustworthy. This brand is all about providing a transparent experience and using real-life experiences, along with the facts, to promote their company and what it offers. Some of the traits associated here are honest, genuine, wholesome, warm, real, cheerful, and friendly.

Excitement
These are brands that provide their customers with an experience they'll never forget. They want to encourage their customers to come on a journey with them that will lead them to discover something new and are often good at creating a lot of hype around a product or service. Some of the traits associated with the excitement personality are daring, imaginative, up-to-date, trendy, spirited and playful.

Competence
These are brands that customers choose when they want a job done well and to a high standard. They want to be seen as industry leaders and showcase their commitment to quality. Some of the traits associated with this personality are reliable, intelligent, successful, innovative, experienced, and hard-working.
Sophistication
Brands with this personality combine luxury and superiority. They connote the lifestyle their customer wishes to have and would be the number one choice for many if they could afford it. The traits associated with this personality include classy, elegant, upper class, timeless, and glamorous.

Ruggedness
These brands are all about emphasising the power and strength of their customers, whilst focussing on an outdoorsy, nature-centred element too. The traits associated with this personality include being thick-skinned, tough, masculine, rough and outdoorsy.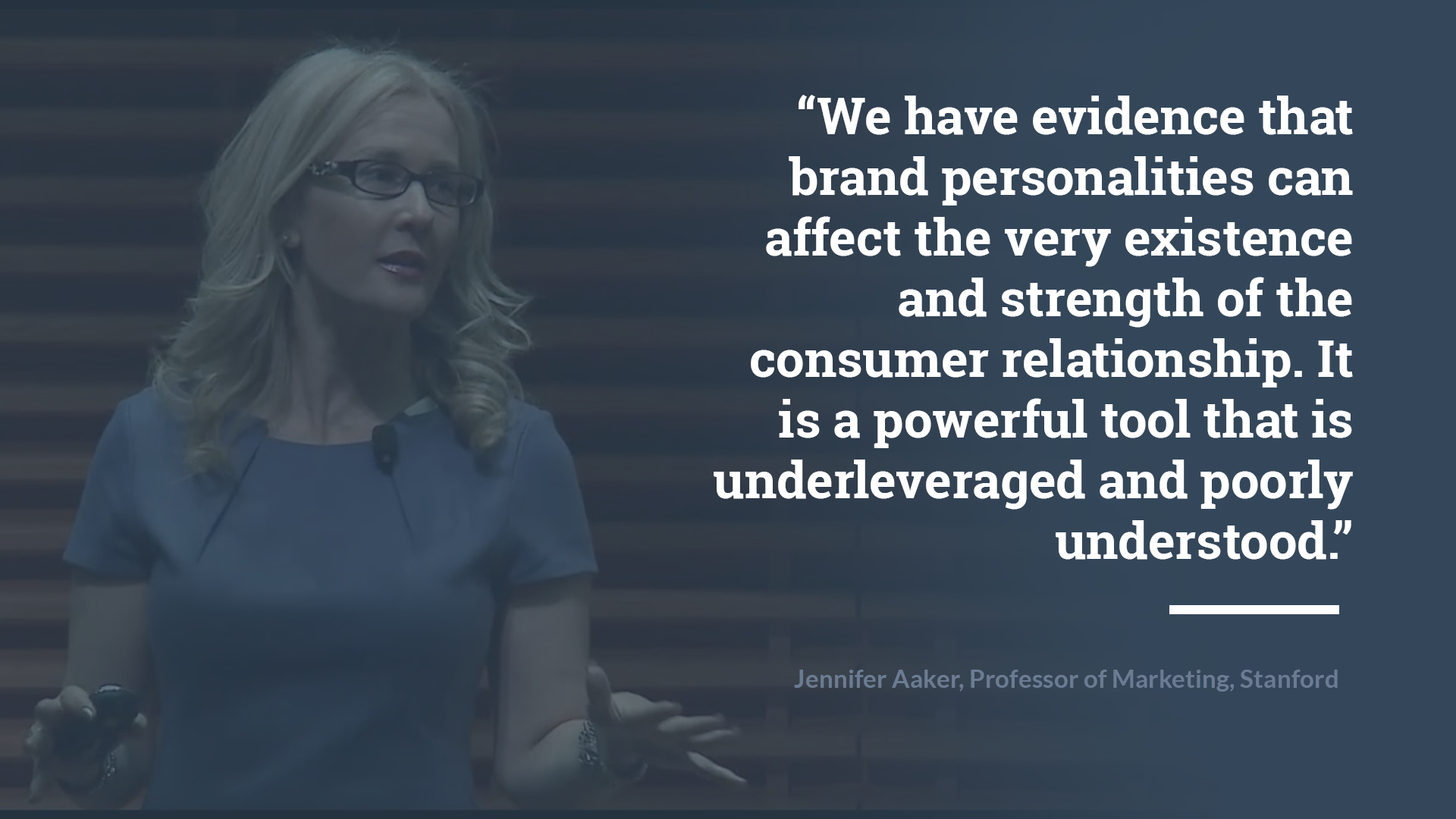 5 Companies With a Great Brand Personality
Once you have established your brand personality, you need to make sure that every element of your marketing strategy communicates your chosen traits. This includes everything from your tone of voice and visual design, to your customer service, the content you write and any interactions or communications you have with your current and future customers. Your brand personality must be continuously reinforced by everything you do, say, and stand for.
So, which brands are doing it right?


1. Apple

Named as the most valuable brand in the world with an estimated brand value of about 355.1 billion U.S. dollars, there is no denying that Apple have done a lot of things right when it comes to their branding. The people featured in any imagery they use, be it on their social media, TV ads or their website, are all fresh-faced young, modern and cool. This is exactly the sort of person they want to be associated with, so this imagery makes them come across as more relatable to their target market. Chances are, most millennials you come across own one or more Apple products.
If Apple had to place itself under one of Jennifer Aaker's categories, they would probably sway towards "Competence" due to their reliable, innovative, high-quality products, packaging, marketing, software, and customer service.
When asked about their 'why' and their reason for being in business, Tim Cook, Apple CEO explains:
"For me, it's about products and people. Did we make the best product, and did we enrich people's lives? If you're doing both of those things - and obviously those things are incredibly connected because one leads to the other - then you have a good year."
Competence is the category that most tech companies gravitate towards, however, with their quirky, eye-catching ads and imagery, Apple is one of the few that have been able to develop a unique, modern and fun personality, which introduces an element of the 'excitement' category too. We all remember the iconic iPad ad from 2003 of the dancing silhouettes, right?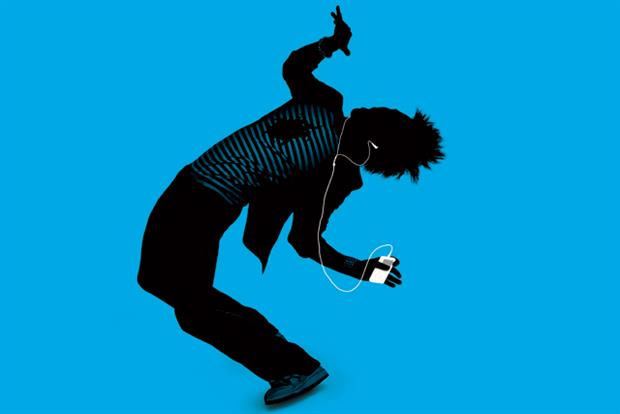 2. Gymshark

Sports apparel brand, Gymshark, which started in 2012 by founder Ben Francis, has just hit a $1.3 billion valuation, making it one of the fastest-growing companies in the UK. The brand has been able to create a strong sense of community amongst its customers and fits in nicely under Aaker's 'Sincerity' personality.
Gymshark started out using a few high profile influencers to spread the word about their products, a pretty common marketing tactic in 2020. However, rather than just seeing this as a quick smash-and-grab, the company developed long-lasting relationships and partnerships with their influencers, who then became known as Gymshark Athletes. They want genuine people, who love their brand and have a real passion for fitness to promote their products, and it shows. In taking part in meet-ups, 'expos', and pop-up events, Gymshark are also able to give fans a chance to meet their favourite fitness influencers and foster a sense of community.
As well as using social media to showcase their products, Gymshark has let its customers in on their entire brand journey. They regularly upload professional videos and photos of any progress the company has made, whether it's the opening of a new premise or any topical updates, especially more recently in their response to COVID-19. The founder, Ben Francis, also has his own YouTube channel where he has documented most of his Gymshark journey, answering Q&As, talking about future plans and how he grew the business and overcame challenges. This transparency allows their customers to get a look on the inside and feel like they have been part of the entire journey. When Ben Francis took a step down from CEO in 2017, he was upfront and honest about his limitations and weaknesses, allowing the right people in the right positions to continue to grow the company while he honed his leadership skills in the background. After working his way through many of the different departments within Gymshark, Ben resumed his role as CEO in 2021 with the experience he needed to successfully run the company himself.

People don't like large faceless companies. People like other people. Using the founder as a face of your company, and acknowledging when it's time to put someone else in charge, is an excellent way to showcase your brand personality, relate to your consumers on a human level, and, ultimately, build that highly sought after long-lasting relationship.

3. Tiffany & Co.


There is no denying that the brand personality established by Tiffany & Co. is 'Sophistication'. It's not easy to become known as one of the worlds most prestigious jewellery brands, but through clever marketing and targeting, Tiffany & Co, have people all across the globe lusting after one of their little blue boxes. This brand has successfully established itself as being sophisticated, elegant, and upper-class, with a timeless and charming personality.
Audrey Hepburn's elegant and sophisticated character often springs to mind in the 1961 blockbuster movie, Breakfast at Tiffany's. One infamous scene shows Hepburn lingering outside Tiffany's exquisite store front, admiring the classic jewellery from outside, highlighting the sophistication and now timeless reputation of the brand.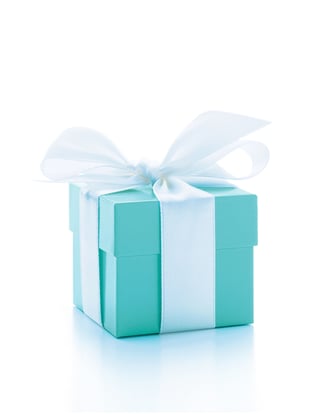 The personality adopted by Tiffany's is everything their customers also aspire to be, so it makes their brand relatable and allows them to sell their jewellery at a high price point. This also gives their customers a sense of exclusivity, as a Tiffany diamond is not something that even most middle-class people will ever be able to afford.
A key element in Tiffany's success and brand personality is their instantly recognisable shade of blue, which is used consistently throughout their website, social media, packaging, and promotional material. This colour evokes a sense of desire amongst their target market because of the 'sophistication' it elicits. What started out as just a colour has become something iconic. The kind of strong emotion that the Tiffany brand conjures for its fans is something that all marketers strive to achieve when building a brand personality.



4. Airbnb

By focussing on creating a unique experience for their guests, Airbnb created a brand personality that has propelled the company to a multi-billion dollar valuation. Falling under Aaker's 'Excitement' personality, Airbnb prides themselves on providing each guest with a home from home experience by going on vacation and living in the home of a local. This is communicated in their mission statement; "To make people around the world feel like they could belong anywhere."
Their logo, which was changed in 2014, is a visual representation of their personality, too. The abstract design named 'Bélo' is said to represent the concept of belonging, as well as be easily recognisable and reproducible by Airbnb customers across the globe.




Airbnb conveyed the carefree, youthful and spirited attitude of the 'Excitement' personality perfectly through their 'Live There' campaign. This campaign contrasts the usual, 'touristy' elements of travel, to the Airbnb experience, which promotes a more untraditional, authentic way to experience new places.



As a result of the COVID-19 pandemic, Airbnb adapted and changed their messaging to build excitement and support local economies with the 'Go Near' campaign. Tapping into the demand for staycations, this campaign showcases nearby getaways and beauty spots.
As well as this they also launched
Online Experiences
; Live interactive sessions, conducted over Zoom by guides around the world, for small groups of 'would-be-tourists' stuck at home. This meant that despite being stuck in quarantine, families and friends were still able to create some kind of 'holiday feel' by getting together online to enjoy a completely unique experience.
Regardless of their campaign, Airbnb stay consistent and true to their brand personality throughout all communication channels such as their website, social media platforms, and 1-1 customer interaction.



5. Jeep
The Jeep brand embodies everything about Aaker's brand personality of 'Ruggedness'. From their imagery and messaging to the colours they use and the types of vehicles they sell, Jeep remain consistent across the board with their clear personality traits of adventurous, tough, durable, and with a strong focus on the outdoors.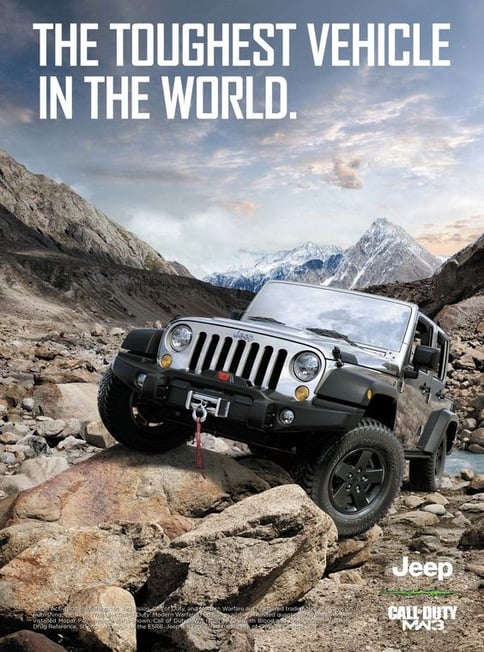 The brand promotes a sense of community amongst all their like-minded customers by using the hashtag '#JeepFamily', and regularly asking their followers to share their road trip suggestions for various areas across the UK.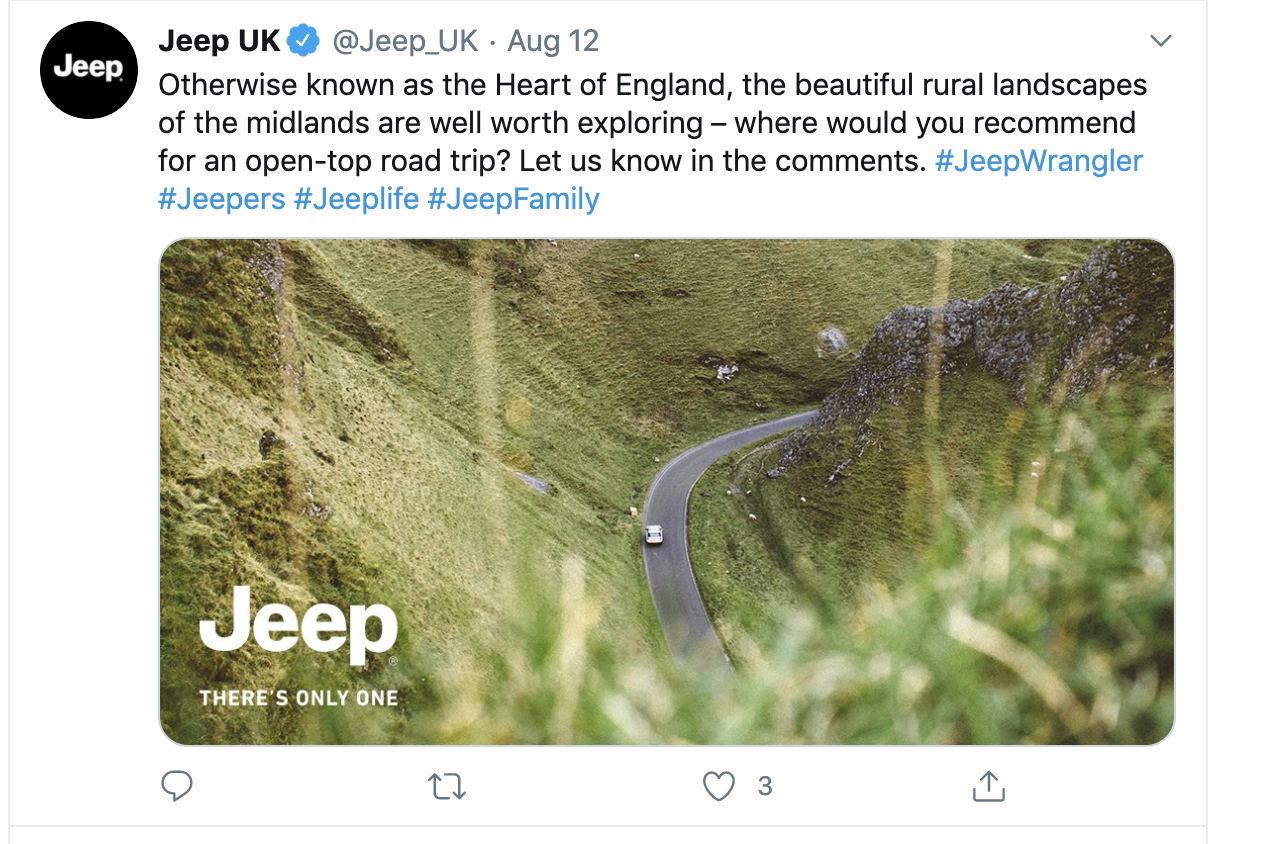 Jeep understand the desire of their target audience in experiencing off-road adventures, and this sort of imagery is what makes up the majority of their online and offline promotion. A prime example of Jeep's ruggedness is their product use in the Warner Bros. Entertainment and DC Comics' Batman v Superman: Dawn of Justice movie in 2016. Bruce Wayne can be seen driving around in a Jeep Renegade.
By establishing this rugged personality, they suggest that their vehicles are powerful, unstoppable vehicles that can withstand the toughest of elements, and this is what appeals to their chosen market.
Conclusion
Establishing the right personality for your brand will help prospective customers decide on whether you are the right brand for them. Personality is particularly important when you have a bunch of competitors. This is your opportunity to stand out from the crowded market and build relationships with your customers that last the long haul. Whatever your personality may be, be sure that it aligns well with your business values and the other elements of your brand, such as identity, image, positioning, and voice.