For businesses globally, creating and maintaining positive, healthy relationships with your customers is a key goal. For some, it's not even counted as a goal - it's just the norm. If you manage to create negative brand-consumer relationships or if you fail to maintain a relationship, you run the risk of losing customers and return on investment (ROI).


Not only that but having poor relationships with your customers will also mean you will likely develop a bad reputation, too, which will negatively impact your potential to attract future prospects and see success in the long run.
It's no secret that most modern markets are competitive. Whether you're B2B or B2C; residing online, in a brick-and-mortar environment or a mixture of the two, you need to have a USP or a competitive edge at the least to keep your customers on your side.

There are 3 key points that you need to execute in order to create better relationships with your customers, those are:
Action market segmentation
Create an omnichannel experience
Analyse performance metrics
Take a look at this infographic to discover some handy statistics and delve deeper into each of the 3 areas mentioned above: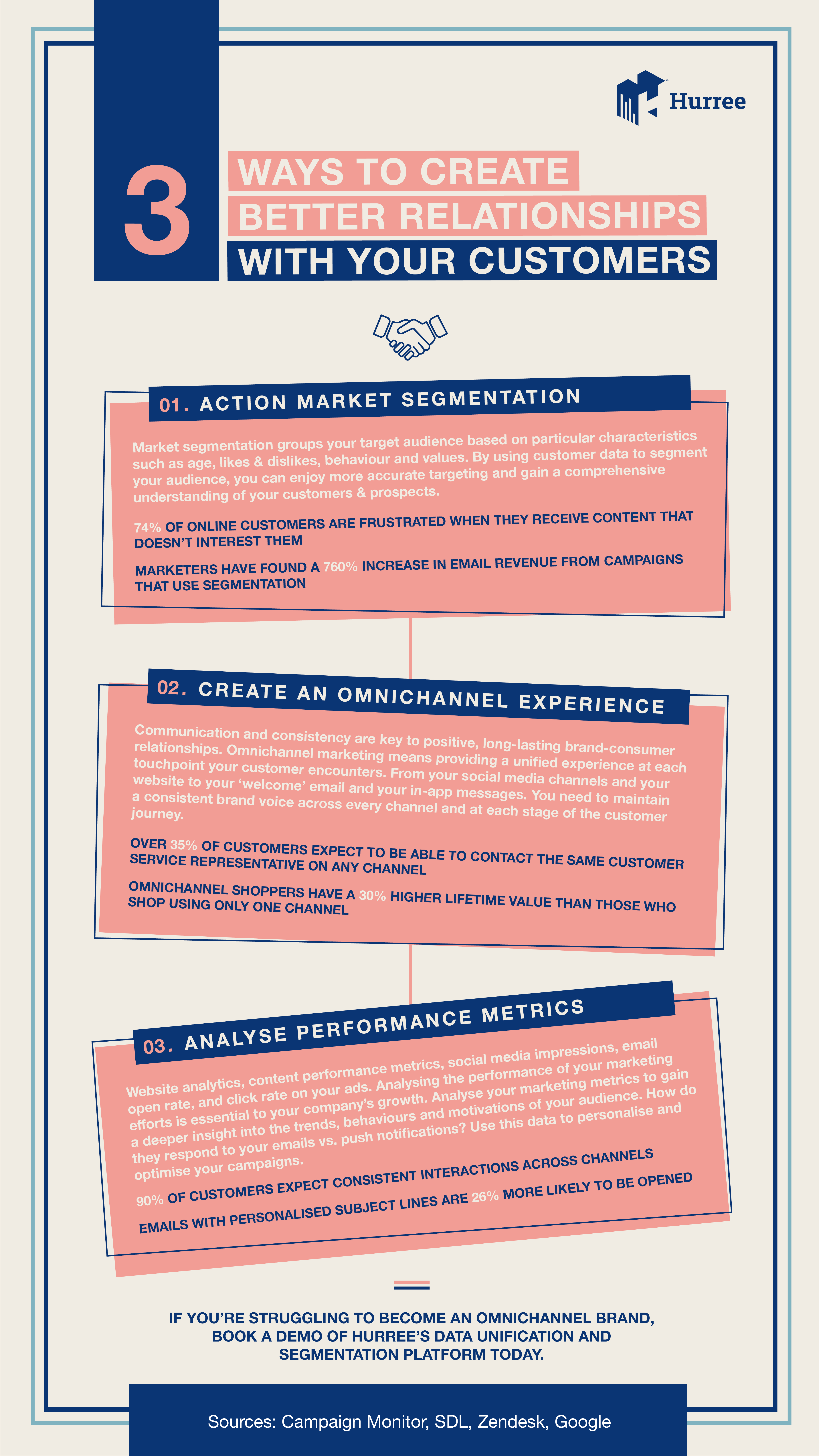 Share this Image On Your Site
Learn how marketing automation can ensure you reach your audience in the right way, in the right place and at the right time with this free guide: The Marketing Automation Guide for Beginners 💌 Don't hesitate to get in touch directly via contact@hurree.co with any of questions or comments on how to improve your marketing strategy!