Top 5 Marketing Mistakes for Apps Post Launch
6 min read
Nov 8, 2018
Great job! You have now successfully got your app on your chosen app store. 🙌🏼
All of your hard work is done... Wrong.

Instead this is where the fun really begins. In order to help you on the road to making your app the success that it should be, we decided to pull together a blog outlining the top 5 mobile marketing mistakes to avoid with your post-launch app marketing campaigns.


1. Ignoring app user engagement & user retention
Many brands fall into the trap of simply trying to generate new users for their app. While new users are very important for the growth of your brand, you must not forget those users that already exist. The existing users are the ones that will pass on their great experience of your app. In fact, 72% of happy users will share a positive experience with 6 or more people. This means that they are doing the lead generation for you!
However, it is not as easy as just keeping your existing users ticking over with minimal effort. These guys deserve a solid strategy of their own. After all, retaining new app users isn't easy, with more than 75% of users failing to return the day after the first use on average! With scary statistics like this, it is important to go out of your way and devote time (& money) to keeping these users on side, whether that is through improved app updates or with better & more relevant communication.
User engagement is a tell-tale sign as to whether a user is bought into your brand or not. It is for this reason that it is important for you to stay on top of it and monitor it regularly in order to eliminate any sign of the user being lost.
2. Not measuring the results that actually matter
Measuring statistics simply because you read about them in a few different articles, or because industry tells you to, is a plan that is flawed from the outset. If you want your app to be a success you need to be sure you are measuring the right metrics, which you can then use to optimize and make changes your app.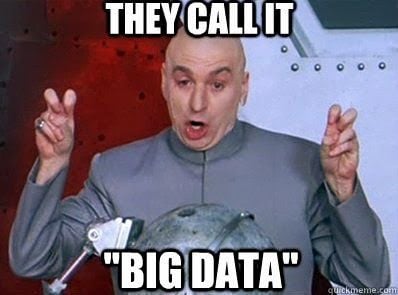 Make sure you know exactly what it is that your brand is trying to achieve in both the short term and the long term. These goals are often related to your app user acquisition, retention, engagement and profits, or it could be to do with your ranking on the app-stores.
Either way, to accomplish these short term and long term goals you will you will need to closely monitor your product, as well as your marketing, in order to gather the data that will ultimately help you reach your end goals.
Your goals and their measurable's could look something like this...


> Short Term Goal:
"Build and publish our app to give our users a 360 brand experience within six months"
Measurable's:
How do your beta users use the product, do they move from page to page?

This can be measured with a heat map on the back end of your app to measure where people are clicking and how long they are spending on particular pages. From this data you might find that your users are navigating around your app in a way that is completely different to how you thought. With this in mind you can make the necessary changes to improve the users' journey around your app.


Do users instinctively know how to use your app or do they need a little bit of help with getting started? This can be measured with your early drop-off rate. If you are finding users dropping off and never returning to your app pretty soon after the initial download then you may need to step up your onboarding process.


> Long term goal:
"Grow our active app user base to over 100,000 within two years"

Measurables:

Is the information they receive from your brand via the app relevant, spammy or simply non-existent? Maintaining an active user base has a lot to do with the content they receive from you in terms of push notifications, in-app messaging and even email. This content needs to be doing all it can to enhance the user experience, and the personalization of this content is key. If it doesn't add to the user experience, and the messaging is generic to your entire user base, then it's highly likely your app user retention rate will be pretty low. Keep an eye on the open and click-through rates of your marketing campaigns to learn what sort of content performs better than others.
Do people tend to use the app on a daily basis or simply every so often? This can be measured by your active users. Active users are different from the number of downloads as they represent users that are using your app on a regular basis, rather than being dormant. They are normally categorized into Daily Active Users (DAU) and Monthly Active Users (MAU). DAU being users who log at least one app usage session per day, and MAU being the users who log at least one app usage session per month.

It is only the metrics that will help you reach your end goal that you should be monitoring. Adding more, irrelevant numbers into your reports does nothing but distract you from achieving your overall vision - keep it simple and focused!

3. Not making customers a priority



55% of users & consumers are willing to pay more for a guaranteed good experience while 67% of users state that a bad experience is the reason for churn.
Customers and users are the life support of your brand and business. Your brand needs to facilitate for them at every stage of their journey. Users who have just downloaded your app will have different challenges to those who use your app on a daily basis. Dedicating time and resources to your users at every stage shows them that they really matter to you, as well as giving them their own personal experience with your brand. This, in turn, leads to trust and loyalty with the brand which ultimately will improve your user retention.
Customer support is also a fantastic way to improve your product and app. Talking to your users, whether it is through instant message, in person or via a quick poll will help you discover what is working and what is not. The things that aren't working can then be improved in order to give the users the product and experience that they are expecting. Don't be disheartened by some criticism. Use it constructively. No product is perfect so there is always room for improvement!
4. Not understanding personal space



You are building a relationship with your users. Yes, they are likely to want to hear from you now and again, but in reality, they don't need to hear from you 3 times a day every day - that is overkill by anybody's book!
If you dive a little deeper, the messaging they want to hear from you must be relevant to them in order to trigger an action or interaction with your app to keep them engaged. On average, you can expect to see a 9% click through rate to push notifications that are relevant, however you can expect that to rise dramatically to over 27% when you tailor the content, tailor the time and give the individual user exactly what they are looking for from your brand. The trick is to make the relationship feel like it is on a one to one basis, so the user feels valued and that you really do know them and what they want from your brand.

5. Failing to get personal



Once again, personalization is key for keeping your users wanting more from your brand. This means that a generic push notification gets a big fat zero on the scale of 0 - User.
Make them feel at home, make them feel at ease, make them feel like the one and only. It is important to all users that they feel you are talking to them directly - a generically worded message with no personalized name, no link or no image will just throw people off. No context and no personalization is a sure fire way to get an instant delete, which means your time and effort spent writing it is pointless, as well as users still being unaware of your app updates or unique benefits to them.

The beauty about the top marketing mistakes for apps in the post launch campaign is that they are all easy to fix. Going forward, make your users, at all stages of their journey with your brand, feel wanted and completely relevant to you - not just a number. They will love you for it.


To see how the Hurree marketing automation platform for apps could help strengthen the relationship you have with your app users, why not request a free trial? One of our app marketing experts would be happy to walk you through the platform. Alternatively, feel free to reach out to me directly via rachel@hurree.co if you have any questions or download our free guide: The Ultimate Guide to Mobile App Marketing!