How Influencer Marketing Can Boost Your App Downloads
5 min read
Sep 5, 2018
With the growth of the mobile app industry showing no signs of slowing down, it has become increasingly difficult to stand out amongst your competitors. App marketers need to start thinking about newer, smarter ways they can get themselves in front of their target market. One of these smarter strategies, is influencer marketing.



Influencer marketing has become a very popular technique over the past few years, bringing a lot of success to many different companies. Unlike traditional forms of marketing, influencer marketing is considered as much more trustworthy to a potential customer. This is down to the fact that the followers of a social influencer consider them a highly reputable source, and will be open to trying out something they recommend.


What is Influencer Marketing?
Influencer marketing involves the use of individual 'influencers' to promote your app to their following on their blog, website, social media channels or all three! This gives you the opportunity to showcase your app to thousands, or even millions, of potential users. When executed correctly this should come across as completely natural. The most successful forms of influencer marketing are the ones that feel like a genuine recommendation for a great product. Anything that comes across as forced or scripted will just scream advertising to the viewers.


How Would Influencer Marketing Benefit My App?

1. Increase Brand Awareness

Influencer marketing is a great way of reaching new audiences and increasing brand awareness for your app. An influencer can have thousands, or maybe even millions of followers or subscribers that are already interested and engaged with their content. Having them showcase your app to their massive following will greatly boost the awareness surrounding your app, which in turn should have an increase on your app downloads.


2. Effectively Reach Target Market

Most social influencers tend to have a specific niche or category of followers. This gives you the opportunity to get your app placed in front of social users that are likely to want to download your app. For example, if your app is related to health and fitness then it would make perfect sense for you to partner with a fitness blogger. Hearing about the great features of your app would be exactly the sort of content their followers are wanting from them. With 74% of consumers turning to social media to make purchase decisions, finding the right influencer to partner with your app can be very rewarding.
Missguided's partnership with Love Island is a great example of a brand that very successfully utilises influencers. The company's Chief Customer Officer, Kenyatte Nelson, says the partnership with the ITV hit reality show allows them to reach their core audience of 16 - 29 year old females with great efficiency. This has involved sending "bucket loads" of Missguided clothes to the Island, with the outfits the contestants wear featuring on the Love Island app, alongside an option to purchase. Having the popular cast-members wear their clothing on screen has boosted sales by up to a staggering 9000%!
The partnership has then continued outside of the show, with many of the girls regularly posting content on Instagram featuring their Missguided outfits alongside a discount code.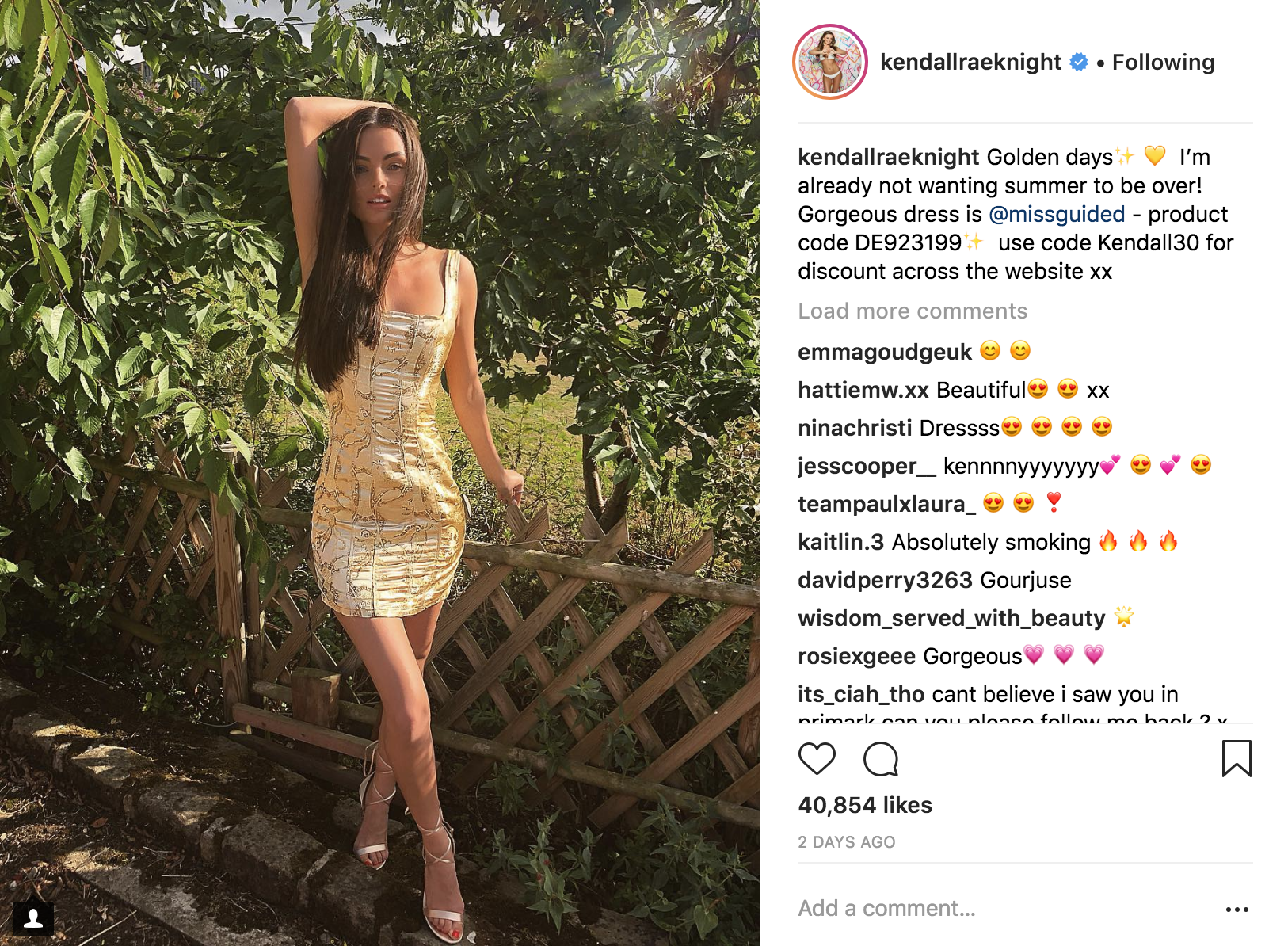 3. Builds Credibility and Trust
The influencer has already done the hard work of building relationships, trust and credibility with their followers. When you work with one of these influencers, you too will gain some credibility for your app. Their followers trust and respect their recommendations. In fact, 92% of consumers are more likely to trust recommendations coming from individuals than from the brand itself, so it's no wonder influencer marketing works so well. Unlike a celebrity endorsement, influencers are viewed as being on more of the same level as their followers, so are much more relatable. A great influencer will take the time to try out your app, so they can give their followers a genuine, unscripted insight into how it added value to their life.


Choosing The Right Influencer
When it comes to selecting an influencer to promote your app you need to select someone who looks like your key target audience and who has followers that reflect this also. There is no point investing time and money into an influencer who's following will have little or no interest in your app.
But before you start digging into the audience of your target influencer, you need to make sure you know your own audience first. This means having an image in your head of the types of users that you see using your app. Once you believe you have this nailed down, then you can start seeing how the followers of your potential influencer match up.
Be careful not to base this solely on metrics such as number of subscribers and average views/impressions, as these actually tell you very little. Do some of your own investigating into how engaged their audience is by checking out the comments below and seeing how receptive they are to sponsored content. Plus, many social networks such as YouTube and Instagram provide some basic demographics on their audience. For example on age-groups, genders, demographic location etc. Don't be afraid to ask the influencer or their agency to provide you with this information, as this will help you make a more informed decision.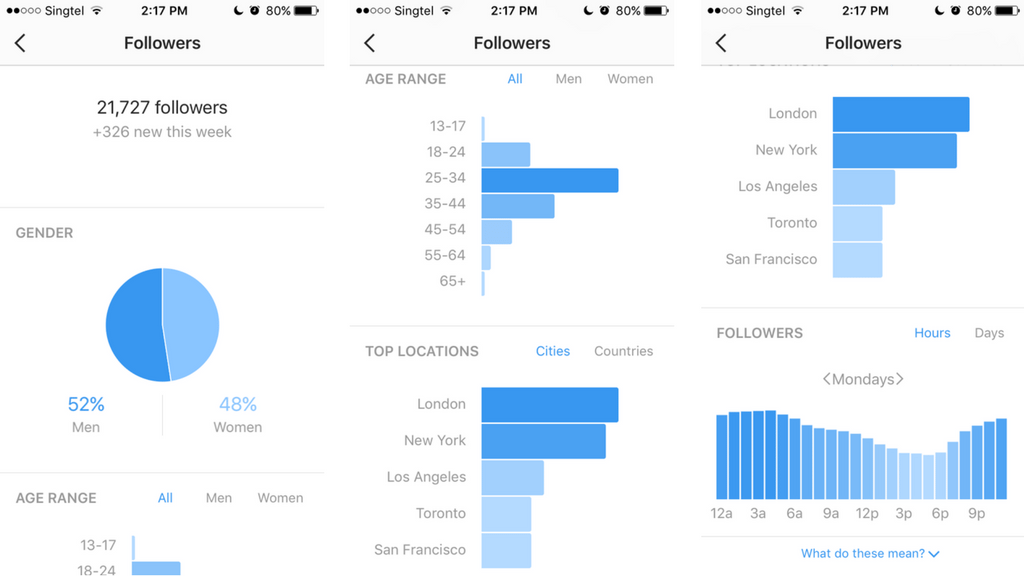 Image credit: Buffer



Is Influencer Marketing Expensive?
The costs involved with influencer marketing can differ greatly, but that doesn't mean it isn't an affordable technique for all budget sizes. A smaller, less well-known app can make use of smaller, less well-known influencers, otherwise known as 'micro-influencers'. This will often have a ripple effect on its audiences as someone who downloads and is impressed by your app is likely to go on and recommend it to their own friends and family. The aim of the game is to get as many people talking about your app as possible.


How to Approach Influencers
When speaking to influencers it's important to come to them with some ideas. In fact, you probably know the exact messaging and features you want them to talk about. However, that being said, it's also incredibly important to take on board their own ideas too. They know their audience much better than you do. So they know what sort of content resonates best, and can help you come up with a creative concept that is likely to drive the most downloads for your app. Provide them with a clearly mapped our brief and vision for the partnership, but you shouldn't dictate exactly how you want the creatives to be. The last thing you want is for it to come across as forced, scripted and unnatural.
That being said, this doesn't mean you shouldn't step in if their ideas aren't doing your product or brand justice, as this could be potentially harmful to your overall image. Be sure to leave plenty of time for feedback before the scheduled go-live date.


To learn more about influencer marketing and the various other marketing techniques that you can use to grow your app user base and retain loyal app users, check out The Ultimate Guide to Mobile App Marketing

. I'd love to hear from you so feel free to reach out to me directly via

emma@hurree.co

if you have any questions, or you can leave a comment below.