According to Hubspot, marketing automation helps make marketers lives easier by automating repetitive tasks such as emails, social media and other website actions.

These tasks are so important to the running of a marketing department but are simply mundane and let's face it... not as creative as you would like it to be. But to back up this theory that the automation of repetitive tasks is a great asset to modern day teams, Bill Gates claims that it helps magnify efficiency of operations - and that can only ever be a good thing!


If that doesn't quite make it visual enough for you then why not take note of how Localytics put it.
"Marketing automation is like a car and app marketers are the drivers. Sure, you could walk to your destination, but a car will help you get there faster and make it a smoother journey because it does all the heavy lifting of climbing terrain, while you steer the direction it goes."

With automation becoming such a big part of a marketers life we spoke to some industry experts about how automation can impact mobile experience and found some common trends.

This is what they had to say.
The Benefits Of Marketing Automation

1. Improves Mobile App User Experience
One of the key benefits of marketing automation is that it helps you offer your users the ultimate user experience.

"... Staff can't be always on, but we know our customers are, and automation helps this. It's a huge job to work out the funnel, sales process, information triggers etc, but it's worth the effort and investment. Because it allows you to talk to your customers when they're displaying signs of buying or churning (or whatever cues you're looking for) to help them take the next step that you want them to." Andi Jarvis, Eximo Marketing

It allows you to send behavioural triggered messages, that are tailored to be sent to users automatically when they do certain things. This could include signing up for emails, browsing certain products, or leaving a basket when it still has items in it. This keeps the user feeling personally engaged even though your not engaging with them all on a 1-1 basis. Having these automatic triggers in place saves a marketer a lot of time, which they can then allocate to other equally important tasks.

2. Helps Nurture Leads More Easily
"Nowadays, marketing automation tools are very popular and I can say they are a must-have. They help to keep the conversation going with the customer and helps them in getting a better user experience. The examples can be different, e.g. automation of user onboarding emails, action-based emails that are triggered when the user performs a certain action and so on." Tigran Hakobyan, Inapptics

Years ago, in order to generate a high number of top quality leads, you needed a pretty large marketing team as this was a manual process. Fast forward to today and marketing automation tools have the ability to keep the conversation going. With workflows in place you can send out emails to both marketing and sales qualified leads containing information specific to their needs. Research conducted by Forrester found that automated leads, generated 50% more sales qualified leads costing 33% less.

3. Allows Tracking & Monitoring Of Marketing Campaigns
Gone are the days of spending an afternoon creating macros and inputting marketing campaign data into excel spreadsheets for the management meeting.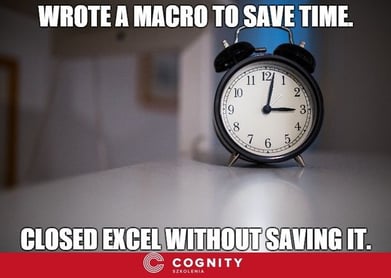 Image Credit: COGNITY
Marketing automation tools have dashboards with an overview of KPI's. Some tools even allow you to customise the dashboard to your specific needs. This allows you to pull up the dashboard for your meeting and instantly get an overview at a glance.Marketing automation tools not only help in tracking marketing expenditures, but also in monitoring responses to marketing campaigns based on specific parameters of success or failure.



4. Reduces Marketing Costs
Now that Marketing Automation tools are able to do many crucial marketing tasks for you, staffing needs are far fewer. Companies can save money on their marketing budgets – investing it in other areas that could benefit from more resources — which is one of the most tangible benefits of marketing automation. According to a report by Gartner, using automated solutions for creative marketing efforts can help save companies 15% or more of their marketing budgets.
5. Can Free Up Marketers' Time & Energy
Marketing Automation can take the basic tasks off a marketers to-do list (personalising emails, thanking newsletter sign-ups, etc.), freeing up their days to spend on more vital things like nurturing important leads at the end of the sales funnel or creating new campaigns.

"Marketing automation tools are great for saving time. Prioritisation is something many startup founders struggle with so utilising automation tools for more trivial tasks like push notifications and email marketing is always helpful." Carissa Lintao, Apptuitive

"It can take a lot of the donkey work out of the process by automating the mundane, time consuming tasks. However, in my experience, there is no substitute for the human touch." Mark Haslam, Loud Mouth Media Ltd

As mentioned above by Mark, yes, marketing automation is great for straightforward tasks, but that does not mean you can ignore the human touch. By allowing a marketing automation tool to take care of the basic tasks you can put your time and energy into engaging with current users and nurturing important leads personally and in real time.

6. Enables Personalisation
"...This (Marketing Automation) will give you the opportunity to be far more personalised in your messaging strategy and offer valuable interactions to your users." Megan Dean, Yodel Mobile

49% of users expect to see some degree of marketing personalisation, therefore it is an essential part of marketing automation. If they are expecting it, don't disappoint them. Whether it is personalised emails or push notifications, a marketing automation tool can facilitate this.

Marketing automation tools are the marketers new best friend. By reducing costs it allows more budget to be assigned to other marketing tasks. These tools also help to improve mobile app user experience by sending behavioural triggered emails or push notifications, automatically when users do certain things.


For more information on Marketing Automation you might be interested in checking out our guide '

A Guide To Mobile Experience From The Experts'. We'd love to hear from you if you have anything to add or any questions, feel free to leave a comment or reach out to us directly via contact@hurree.co.


Thank you to all our Mobile Experience Experts for sharing their valuable knowledge!