Whether you've always been a member of a small marketing team or you've found that your team has been cut in half due to re-staffing needs after the pandemic, I'm sure you'll agree that working on a small team with big to-do lists is immensely pressurised.

Increasingly, marketers are being forced to do more with less. The battle to keep up can leave small marketing teams feeling stressed and deflated, and even worse, it can mean your business loses out due to poor customer experiences.

A significant and increasing worry for small marketing teams is how to manage their expanding martech stack, get the most from their data and deliver an omnichannel experience to their customers.
Too many tools and not enough time to use them properly - it's a problem we're hearing about constantly from marketers in the field.
To deliver what modern customers demand, small marketing teams need to have:


Unified data across all channels
A single customer view
Real-time, automated reporting
Easily actionable insights


All of this can be achieved by investing in the right data integration solutions.
This guide covers five areas where time-poor marketers struggle and offers a solution to help you reclaim your time & build better customer relationships with your audience.


Customer Experience (CX)
Time-poor marketers struggle to create great customer experiences as their data is often siloed across multiple disconnected martech tools.


Creative Abilities
As a marketer, you are inherently creative. Still, your focus is often diverted to manual admin tasks and trying to understand your fragmented data when you're already strapped for time.


Data Accuracy
The main cause of data inaccuracy is human error introduced by manual data entry.


Return on Investment of Marketing Tools
Proving the true value of a tool is impossible when you don't have time to fully exploit its abilities.


Revenue
Inaccurate data has the potential to cost some businesses a staggering 30% of their revenue.


Download the guide today to reclaim your time and become a better marketer with Hurree.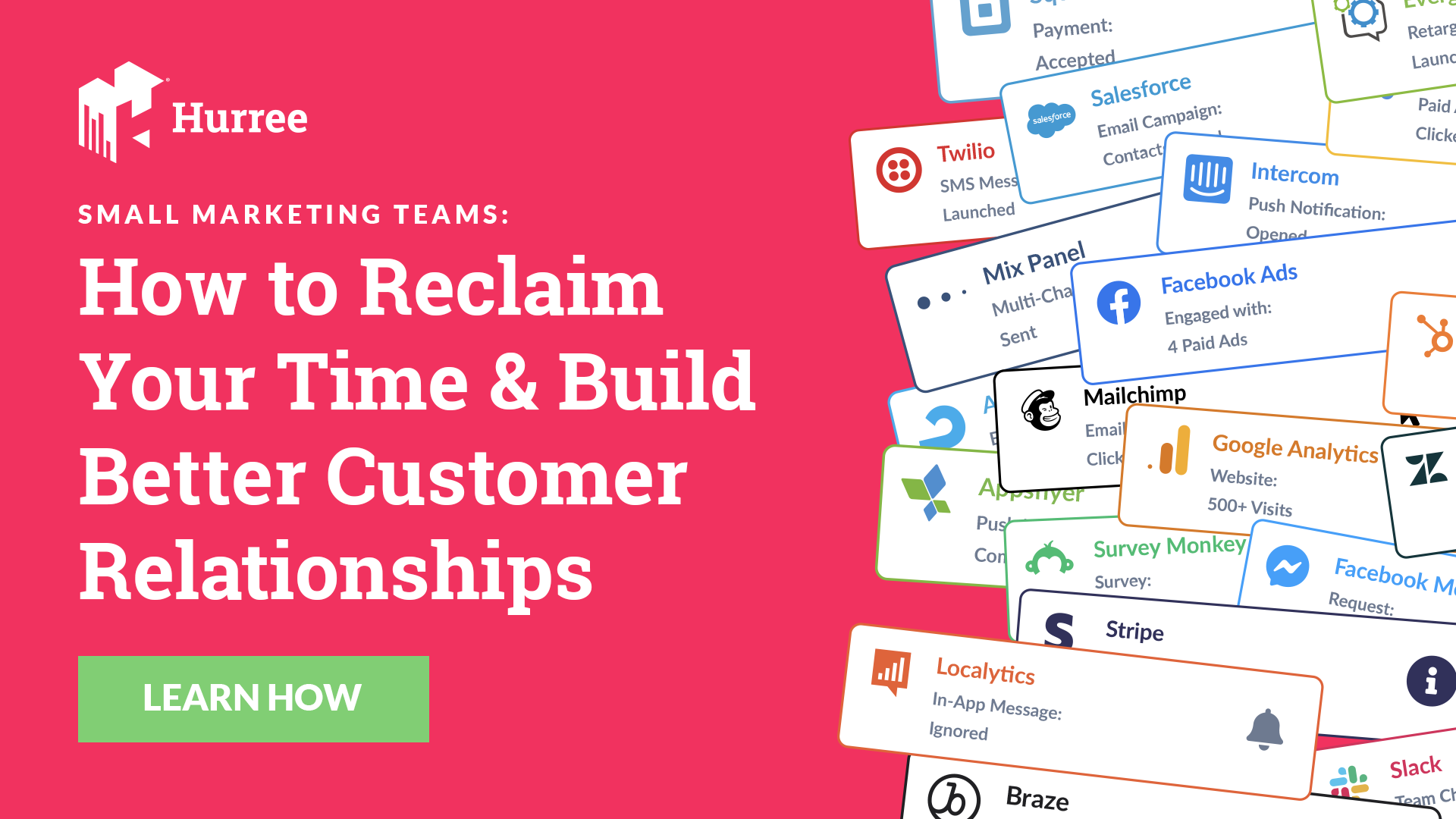 Related reading: What is Data Integration? Simplified
Enjoy! 💌 I'd love to hear from you so don't hesitate to get in touch with me directly via contact@hurree.co with any questions or comments you may have.