For mobile apps to see success in 2019 and beyond, it's essential that their UX (user experience) and UI (user interface) design is flawless.



With the fast-paced progression of technology today, the inundation of innovative design and the consistent increase in the size of mobile devices (allowing for enhanced high-resolution images) means that consumers are spoiled for choice, and have simply come to expect immaculate interfaces and experiences.
So, in order for your mobile app so surpass your competitors, your UX and UI design has to be on point. Bearing that in mind, check out these 3 mobile app design trends that we just can't ignore in 2019...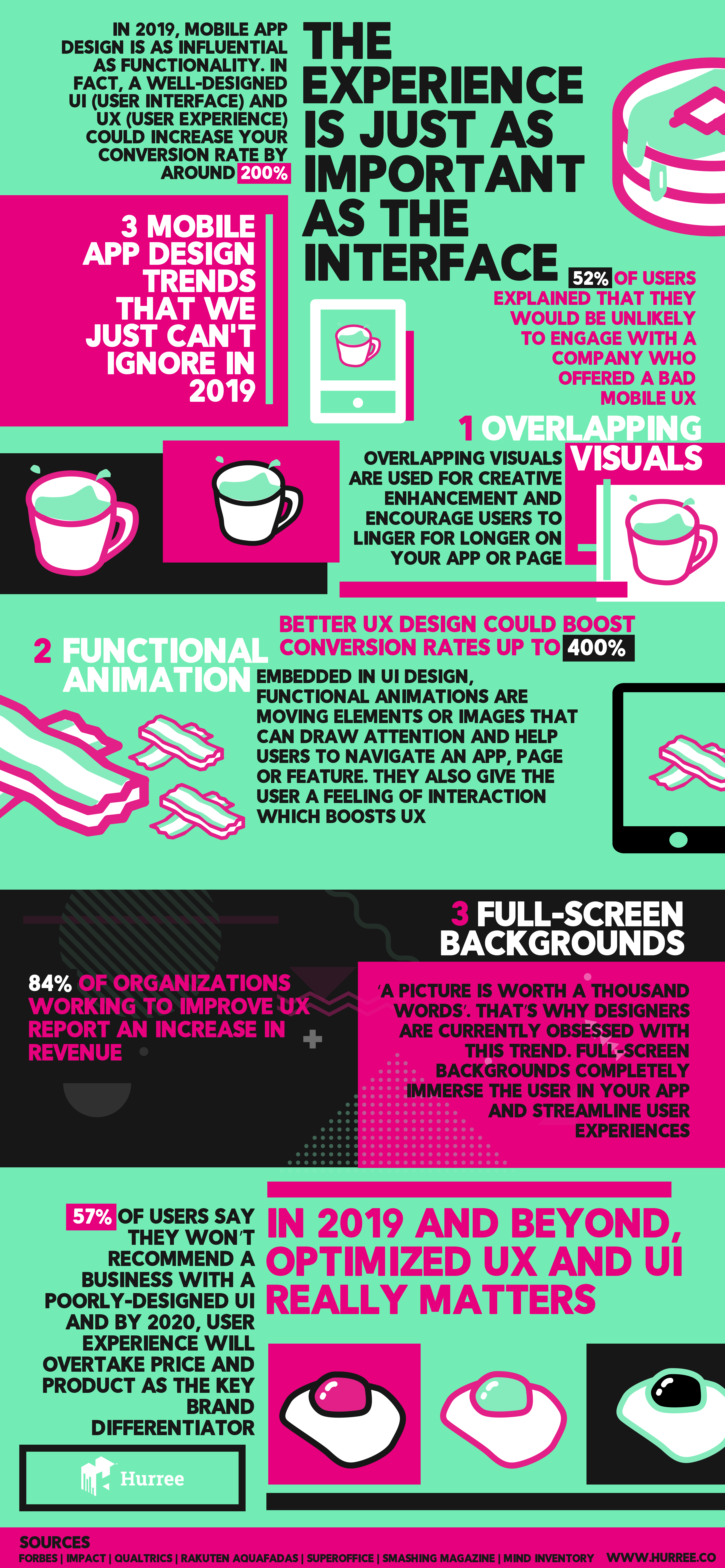 Share this image on your site