There is nothing quite like Christmas day… waking up on a frosty morning in your Christmas PJs, opening presents, eating and drinking until your heart's content and spending quality time with all your family and friends beside an open fire. You can finally relax and take a day off from all the shopping you done prior to this day and get yourself psyched up again for the Boxing Day sales. At least that's what you'd think…

On Christmas Day 2018, the share of e-commerce orders made on mobile phones

rose to 50%

, this marked the first time ever that mobile devices accounted for the majority of all purchases made.

Whether this is due to the disappointment of not receiving a certain item as a gift and having to purchase it themselves, or down to jealousy when seeing what their friends received on social media, we are unsure. But what we are sure of is that Christmas Day is a secret little nugget in the world of mobile marketing for retailers that should not be overlooked.
You might be reading this thinking some people should really take a day off... heck I'm thinking it right now! I mean it's Christmas Day people… Turn your phones off, play some board games and engage in some actual conversation with your family….Unrealistic right? But hey, where there is money to be made, what's really so wrong with giving your app users an extra wee nudge?
And with such great marketing automation platforms out there (hint hint, wink wink) you'll have this all set-up and ready to go before you've even left the office to enjoy your own time-off for Christmas! Imagine this, your app users will be receiving relevant push notifications and making you all the dolla' whilst you sit in the comfort of your own home sipping on some mulled wine… (mmm mulled wine).
But here's some advice...


1. Don't Overdo It
One push notification on Christmas day is more than enough. If your app user is interested, one little prompt will more than suffice. The only time it is acceptable is if your customer has left something in their shopping basket, then yes, give them that extra little nudge. But the last thing you need is to come back to your work after the Christmas holidays to discover you've had a high percentage of app uninstalls thanks to the 10 push notifications you had set up to go out on Christmas day… try explaining that one to the boss.
Related content: Video - The Best Practices for Push Notification Permissions

2. Be Personal
Every user is different, so treat them that way. Get to know your customers' needs and in-app behaviour and use this information to make your messaging more personal and relevant. Stay away from generic messages as personalised content has proven to have a higher clickthrough rate. With the right platform, you can learn more about your user's in-app behaviour and use this to push out highly personalised content.

3. Exclusive Offers
Offer your customers a Christmas day offer they can't refuse. Try 30% off an item they were looking at the week prior but didn't purchase. If they didn't receive this item as a gift then now is the time for them to make themselves feel better about it. Exclusive, personalised deals makes the offer much more attractive to the customer.
4. Be Timely
Using previous behavioural data you may already be aware of the optimal time each user is most likely to engage with your push notifications. However, Christmas day is not like any usual day. John Lewis reported the busiest time for online shopping on 25th December 2015 was between 9pm and 10pm, once families were finished with food and opening presents. The slowest time occurred between 2pm and 4pm when most families were sat down for Christmas dinner. These are stats to bare in mind when scheduling your messaging to give you the best chance of a high engagement rate.
5. Don't Forget Emojis
Using emojis in your push notifications has plenty of benefits, including the fact that they attract more attention than a standard plain boring message. And with loads of festive emojis out there, why not?! 🎄🎅🏽❄️🎁🌟☃️🍗

Follow these 5 Christmas tips and you'll be getting your new year off to the start you want due to increased sales and high engagement rates (you can thank me later).
Oh, and Happy Christmas!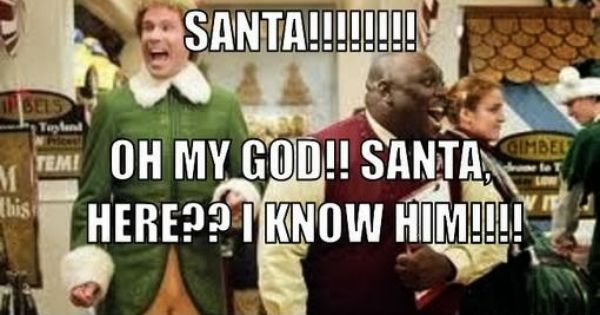 For more information on how you can successfully market your app all year round feel free to download our latest guide, The App Marketing Guide for Dummies, or contact me directly via emma@hurree.co if you have any questions.